Tools & Materials
What's the Difference: Abrasive cutoff wheels
Different label, different function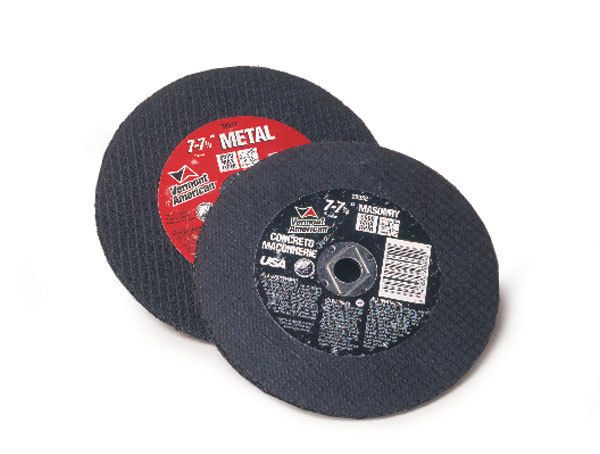 Hunting for an abrasive cutoff wheel for your circular saw or chopsaw? Who could blame you for wondering whether the difference between "metal" wheels and "masonry" wheels is in the product or in the packaging. According to Bob Hallen, a technical-services representative for Carborundum Abrasives (716-731-7777), "All wheels work on anything." But the performance will vary dramatically.
Wheels intended for use on masonry are made with a silicon-carbide abrasive. Metal-cutting wheels contain either zirconia or aluminum oxide, depending on their intended use. Hallen says silicon carbide is the hardest of the three types, and aluminum oxide is the softest. The distinction becomes important as a wheel is used and abrasive particles fracture to expose fresh cutting surfaces. Silicon-carbide abrasive particles are sharper and harder, and thus continue cutting efficiently on concrete or other masonry surfaces. A softer wheel would simply glaze over because the abrasive particles would wear down instead of fracturing.
If it's so hard, why not use silicon carbide on everything? Hallen says that when abrasive particles are too hard for the material being cut, the wheels produce lots of heat and then gum up. In short, cutoff wheels work as designed only when the abrasive is matched to the material to be cut.
But there's no safety hazard in using an aluminum-oxide wheel, for example, on a masonry surface, says Hallen.