Can Bark Outlast Vinyl Siding by Fifty Years?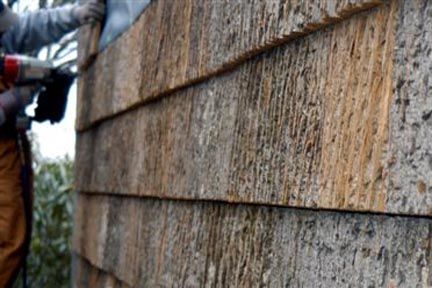 We argue whether the durability of vinyl siding makes it a green choice, and there are quite a few people out there who are impressed by a factory-applied finish that promises us 25 years before the next paint job. But chemical bonding of the synthetic sort is not the only path to extra-long-lasting siding.

I was reminded of this in a recent conversation with author Nan Chase. We were talking about Fine Homebuilding's latest special issue, Green@Home, which Nan had just picked up off the newsstand. In my mind, much of the point of the issue was to demonstrate how "normal" sustainable, energy-efficient homes really were. That they didn't have to be weird trapezoidal solar-powered fantasies on one hand, or mud huts on the other, but could be as ordinary-looking as your neighbor's clapboard and still respect the earth's resources.
I'm sure that approach helped bring "green" building home to more (perhaps less adventurous) people, but Nan convinced me that we missed out on some of the more creative applications of the green mindset.
Nan's home in Asheville, NC, is a bark house—that is, it's shingled with flattened, kiln-dried-but-otherwise-untreated poplar bark. Harvested off trees felled for other purposes, bark certainly seems like pretty sustainable siding. It's a local product, adds to a home's insulation and reportedly lasts up to 80 years without the benefit of paint, stain or chemical protection.

Nan learned all this while writing a book with Chris McCurry, co-owner of Highland Craftsmen, Inc. a manufacturer of bark shingles and other bark house products. Halfway through, she and her husband decided that they wouldn't cover their new house with anything else.
For sure, it's a look you (not to mention the neighbors) have to get used to. But we've been able to accept structures wrapped in brick, metal and even plastic—so bark may not be as much of a leap as we think. After all, it is the siding of choice for forests the world over. And tell me—how could 400 billion trees be wrong?