Wooden Pallets as Building Materials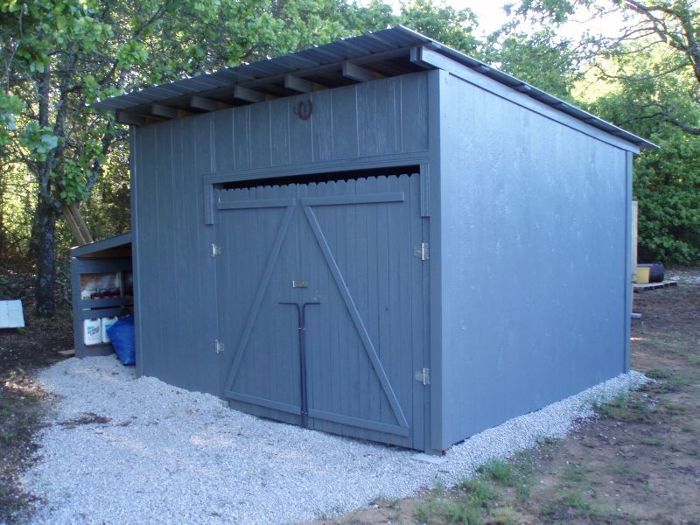 Yesterday while taking a noontime walk around the neighborhood, I discovered a collection of wooden pallets stacked outside of a warehouse that's for sale. My guess is that they will stay there, exposed to the elements and insects, at least until the warehouse has a new owner. After that, they'll probably go to the landfill.
A 1999 study from the National Wooden Pallet and Container Association with statistics from the U.S. Forest Service reported that 190 million wooden pallets are sent to landfills each year. That number has certainly dropped over the past decade. Pallet recycling companies now will repair salvageable pallets and grind up for mulch, animal bedding, or woodstove pellets those that aren't. In addition, pallets made from recycled paper are now available (at least one manufacturer claims they're actually stronger than wooden pallets). If North Carolina's new ban on dumping pallets in landfills spreads to other states, that number will surely decrease even further.
But I suspect that if most of us were to intentionally look for discarded pallets, we would find some. As long as that's true, creative people can help keep them out of landfills by finding clever ways to reuse them. Here are links to a few projects even fine-home builders should find "pallet-able":
http://summerville-novascotia.com/PalletWoodShed
http://www.oklahomahistory.net/palletshed.html
http://www.apartmenttherapy.com/la/at-austin/look-shipping-pallet-house-austin-060707