Attention Contractors: Your Lead-Paint Certification Deadline is Approaching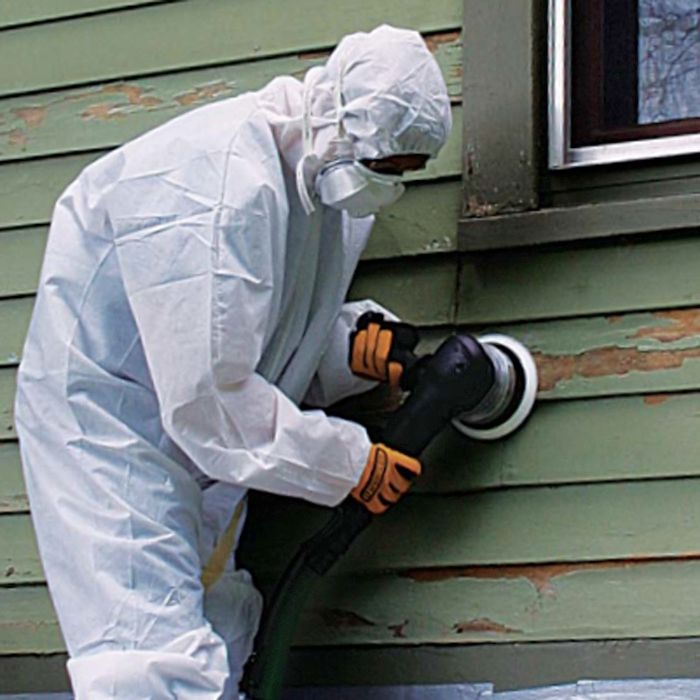 UPDATE (10/1/10): LEAD-SAFE RESOURCE CENTER IS LAUNCHED AT FINEHOMEBUILDING.COM
Learn all you need to know about compliance, certification, tools, equipment, costs, and lead-safety at www.finehomebuilding.com/lead-safe
---
In our September 2008 issue I reported on the new EPA regulation involving safe work practices around lead-paint. If you're a contractor who does any type of repair or renovation work on houses built before 1978, you'll need to become an EPA-certified renovators. The requirement begins April 22.
The federal regulation requires certification for renovation or repair work that disturbs 6 sq. ft. inside or 20 sq. ft. outside a home where children younger than six years old live or visit regularly. Child-care facilities and schools also fall under this new regulation. In addition to following specific work practices, contractors must provide homeowners with lead-hazard information pamphlets.
To earn certification, contractors will need to complete an EPA-accredited training course. Some contractors who are already certified to work with lead-based paint will have to take only a refresher course
Why get certified?
1. It's your responsibility to work safely and by safely I mean in a way that doesn't put your clients' health at risk. If you don't think lead paint is a serious health concern read this: http://www.atsdr.cdc.gov/tfacts13.html
2. If you don't get certified you could get fined up to $37,500 per DAY and you'll likely get sued.
When's the deadline?
UPDATE: April 22, 2010 (the deadline was recently extended from April 1)
How will this regulation be enforced?
The EPA says it will use a variety of methods to determine whether businesses are complying, including inspecting work sites, reviewing records and reports, and responding to citizen tips and complaints.
How do you get certified?
A compliance guide for contractors:
http://www.epa.gov/lead/pubs/sbcomplianceguide.pdf
Where can you get certified?
Find certification courses here:
http://www.epa.gov/lead/pubs/trainingproviders.htm * If there isn't a training facility near you, be sure to scroll to the end of the state-by-state list for trainers who are accredited nationwide.
Other resources:
The Construction Industry Compliance Assistance Center is a good resource as well:
http://www.cicacenter.org/leadRRP.cfm
Here's some basic guidance on safe work practices:
http://epa.gov/lead/pubs/contractor_brochure.pdf
Fine Homebuilding article on how to deal with lead paint