Tablesaw Accident Sparks Million-Dollar Finger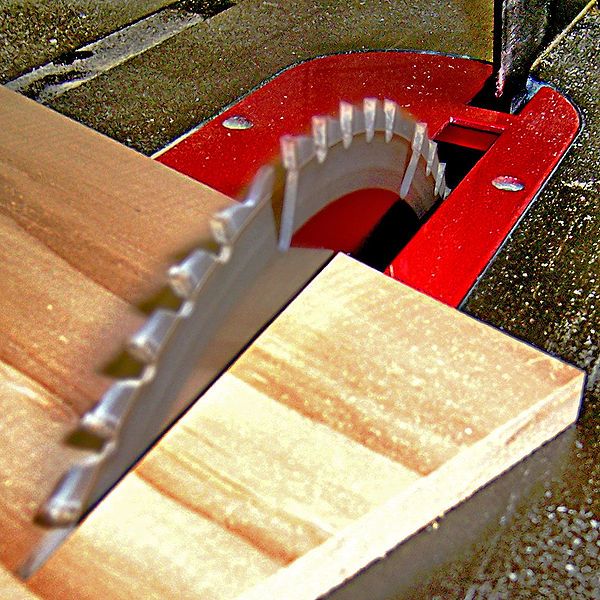 A couple of weeks ago, Fine Woodworking senior editor Tom McKenna made a guest appearance here at FineHomebuilding.com to fill us in on the story of one Carlos Osorio. Osorio recently won a $1.5 million judgment against the makers of Ryobi tools after suffering injuries to his fingers in a tablesaw-related accident.
A Boston court sided with Osorio's contention, that Ryobi's tablesaw design was defective because it didn't incorporate "flesh detection technology." According to the Oregonian, now 60 other cases have popped up across the United States, all claiming negligence on the part of tool manufacturers.
Steve Gass on SawStop Technology
Steve Gass reflects on his invention of the SawStop.
So where does responsibility of one's actions–one's own negligence in using a tool safely and properly–end? It's widely known that Gass developed the SawStop technology as just that–a stand-alone technology. But when faced with manufacturers who felt "safety doesn't sell," he put his money where his mouth was, financed his own business, built his own saw, and the rest is history.
Does the fact that tool manufacturers declined to license Gass' technology mean they're now responsible for any injury related to their tools – whether due to user error or not? The fact of the matter is, there is no federal regulation requiring tablesaw manufacturers to incorporate "flesh detection technology" (say that five times fast), so where is the merit in these lawsuits?
SawStop technology works, and I wouldn't mind seeing it on every tool on the market, but unless the government passes legislation requiring saw brakes to be incorporated into all new saw designs going forward, the idea of holding every saw manufacturer other than SawStop hostage seems like one very slippery slope.
So where do you stand? A small group of FHB editors recently debated this subject on the weekly Lunch Pail Podcast and you can rest assured that we'll be revisiting it in the coming weeks. To help us gain some perspective from Fine Homebuilding readers, please take a moment to chime in using the online poll located on page two of this post.
Consider the question, catch the podcast, and cast your vote in our online poll. As we continue our coverage of this developing story, we'd like to gauge how our readers feel about the subject.
| | |
| --- | --- |
| | After you've cast your vote, be sure to catch the debate as our editors hash it out on Fine Homebuilding's weekly Lunch Pail Podcast. |
| | |