Tool Guide Survey Could Earn You Some Great Prizes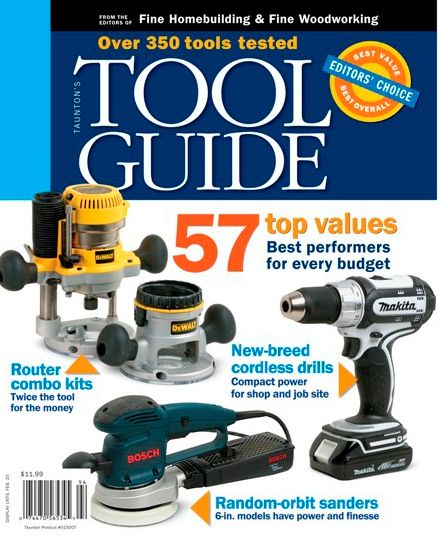 Greetings Fellow Tool Hounds,
With spring upon us, we're calling upon our dedicated readers and web participants to take part in Taunton's annual Tool Guide Survey. Based on your input, the 2011 Tool Guide will identify Fine Woodworking and Fine Homebuilding readers favorite hand and power tools.
So what's in it for you? Besides guiding the decisions of the greater tool-buying public, you might just walk away with a great prize, like a Fine Woodworking or Fine Homebuilding DVD archive ($150 value), or a year's subscription to Fine Woodworking or Fine Homebuilding magazine. If you're already a subscriber, we'll tack another year onto your current subscription.
As always, we appreciate your support.
Patrick McCombe
2011 Tool Guide Editor