They Knew How to Build Back in the Old Days
How NOT to raise a 1920-vintage kit house, according to Buster Keaton.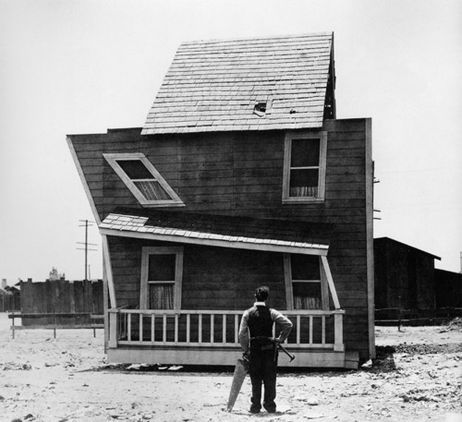 Earlier today, I was trying to think of something worthy to talk about during our weekly podcast. The subject was memorable building failures and construction screw-ups. The first thing that came to mind was not the time I stepped off the step ladder into a 5-gal. bucket of mud, nor the time that someone left a hammer at the top of an extension ladder for me to discover as I pulled the ladder off the house (three stitches, I think). Instead, it was a scene from a silent movie in which a man stands in front of a house. Suddenly, the front wall of the house topples over onto him, except that he just happens to be standing in the exact location of an open window. As the dust settles, he's unscathed and doesn't raise an eyebrow.
The movie is "One Week", and the actor was Buster Keaton. It's the story of two newly-weds who buy a kit house from the Portable House Company (this was made in 1920, the heyday of the Sears kits). It's Fine Homebuilding on a grand scale, and the best part is knowing that Buster did all the stunts himself. If you have twenty minutes and want to see what really can go wrong when you build a house, watch this, then show your crew and subs.
Read about the film on Wikipedia

This may be the funniest thing you'll see all week.