Tools & Materials
Eldorado Stone Precast Concrete Forms
Cost: $150 and up per lineal ft., uninstalled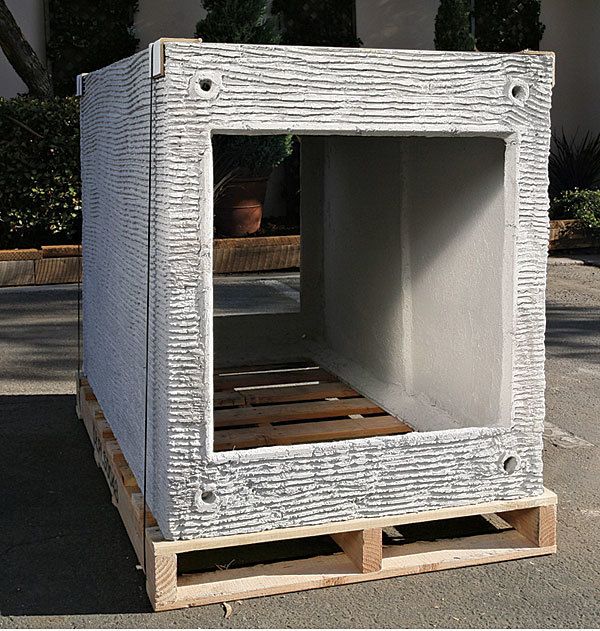 For many of us, a built-in outdoor kitchen outfitted with a grill, sink, fridge, and fireplace is more likely to appear on a wish list than in our backyard. That's because a truly tricked-out outdoor kitchen requires deep pockets, lots of time, and hard labor.
Enter prefab building blocks from Eldorado Stone. These lightweight concrete forms allow installation of an outdoor kitchen in days—at an estimated 10% to 15% less than the cost of conventional concrete-block construction. The hollow modular forms provide the base structure for fireplaces, fire pits, columns, sitting walls and a variety of outdoor cabinets.
The 3/4-in.-thick, glass-fiber-reinforced concrete forms can be installed over any 4-in. concrete slab or paver patio and don't require a building permit in most areas. Individual forms are bolted and glued together; open bottoms and sides simplify gas, electrical, and water connections. A 4-in. grinder with a diamond blade is recommended for cutting openings for appliances such as built-in grills.
Cabinet forms weigh about 80 lb. per lineal ft. According to the company, the advantage they pose is primarily one of time and man power: An L-shaped island that would typically take 64 hours to construct by traditional methods can be installed in fewer than 10, with less job-site mess and less construction waste.
The forms ship with a factory scratch coat designed for installation of—you guessed it—Eldorado Stone veneer products. The forms also can be faced with real stone, however.