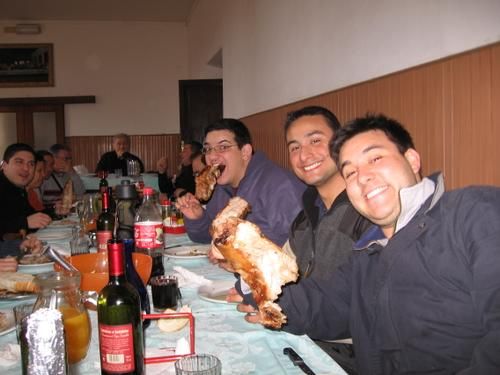 For green building to survive, let alone thrive, it must also be called "verde." The 2.15 million Spanish speaking, ethnic Latino workers that make up about 50-percnet of the construction work force nationwide, and as high as 80-percent in some cities, has to learn the techniques and embrace the reasons behind them, or the effort to advance our building practices into the 21-century will remain the purview of a boutique-elite of custom eco-builders. Enough to get the job started, but not enough to make a significant impact on our consumption of fuel and raw material.
For example, in 2004 while researching a book on low cost homebuilding techniques, I noticed that no production builders were using the material sparing method known as "advanced framing." I knew that big builders like Pulte were aware of the method and the substantial cost savings and energy dividends it could yield, but they weren't using it. So I asked the VP of Construction at one national builder why not. He explained that the Latino framers available at major growth centers had learned the ancient, 16-inches on center method by rote and retraining a huge, itinerant workforce was impossible. The same holds true today.
Which is why I want to introduce you to Sergio Grado, owner of GradCo Structures & Homes, LLC in Huston, Texas. I spoke with Grado from the NAHB's Green Building Conference, where he's attending a green building seminar. Grado is the first green-building evangelist I have met of Mexican decent. He describes himself as, "leading the charge on Green Building in Montgomery County and Houston Texas." Following him into battle, a legion of Latino workers he employs and trains. Unlike many in the construction industry who resent worker turnover as an investment in trainng workers for the competition, Grado prides himself in training Latino workers in the fine points of advanced building, — teaching them the why as well as the how –, while knowing full well, "They will take that information along with them to other builders, and spread the knowledge," he says. Grado also gives four-day green building classes in a weatherization based employment training program geared toward Spanish speaking adults through a none profit, SER Jobs for Progress, in Huston.
Recently, the Builder's Institute, educational arm of NAHB, repackaged their Se de Saber, ESL (English as a Second Language) curriculum to include a complete Weatherization training module. But the effort is only beginning, and it will take many, many Sergio Grados to lead the charge. An industry is only as good as its work force, and ours is by and large Hispanic. The effort to create a universally green building industry will have to become bilingual, or fail.