Help Us Pick the Outdoor Project Contest Winner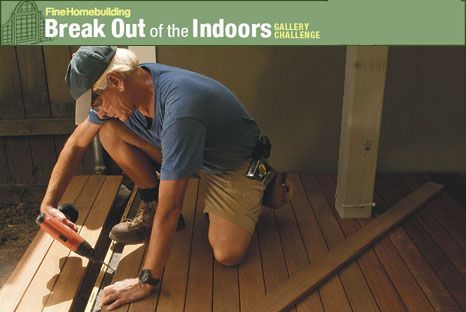 UPDATE: The polls are closed. Click here to see the winner.

Help us choose a winner!
We've narrowed the Break Out of the Indoors outdoor project gallery challenge down to five finalists, but we need your help. Take a look at the gallery posts below and vote for your favorite project.
Voting ends at 11:59 ET on June 10, 2010. We'll announce the winner shortly after that.
Follow these links to the gallery, then vote for the winner in the poll below
Bow arm chair, ottoman, and table
Victorian (Queen Anne) curved porch