Keep a Paintbrush From Drying Out Between Coats
Washing a brush after every coat of paint can be a real drag. Follow this tip and your bristles will stay straight, and the brush should stay wet for days.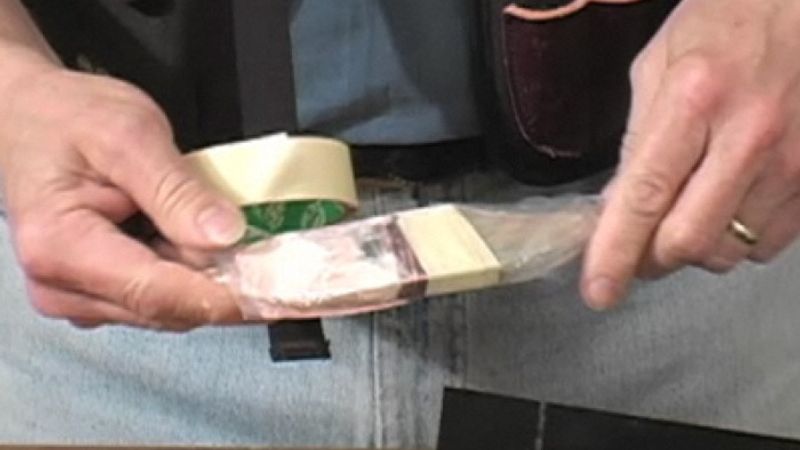 Wet paintbrush storage
Don R. Simon, Jr., from Bremerton, Washington writes:
For years I have used plastic sandwich bags to store my wet paint brush till the next coat was ready or till the next workday. I would just open the bag and stuff the brush inside. The problem with this method is that it's messy. Paint gets all over the opening of the bag, and the brush's handle.
Here's a method that I've devised that allows me to minimize the mess while still achieving a virtually air-tight seal. As shown in the drawing (location), I cut a small wedge out of the side of the bag about 1 1/2 in. above its corner. Now I can insert the wet brush handle first, with the opening of the bag wide enough to keep the wet bristles from making contact with the self-sealing strip. Once the brush is in the bag I pull the handle down until the brush neatly tucks into the corner against the bottom of the bag. Next, I wrap the bag around the brush, seal its ziplock strip and wrap a piece of tape around the whole thing to keep it tightly bound. The wet brush will stay fresh for days.
This also works great for clean brushes that are dry and ready to store. Just wrap the excess part of the bag around the brush and secure with some tape or rubber band. Your clean brush now has the bristles protected and the bag is ready if you wish to reuse it to store that brush when it is full of paint.
For more information: