Remodeling the Remodeling Business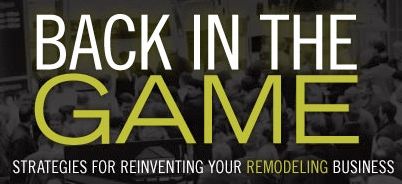 Much of the advice dispensed last month at the Remodeling Show in Baltimore might not have been entirely new to attendees, but heeding it likely will mean striking new paths in terms of business management and job selection.
In broad terms, the emphasis at the show, which was co-sponsored by the National Association of Home Builders and Remodeling magazine, was on adopting professional business practices – a reliable system for selling services, calculating costs and profits, and pricing jobs. Such a system, attendees were reminded, is essential under difficult economic conditions, even for one- or two-person enterprises, but it also is just as valuable in a more robust market.
Another key takeaway: operate as if current market conditions will prevail indefinitely. In other words, adopting a more rigorous approach to managing the business isn't a tough-market survival strategy, it's a permanent retooling.
Shifting specialties, developing realistic pricing models
One of the speakers at the show, Melanie Hogdon, president of Business Systems Management Inc., noted that clients nowadays tend to be less interested in jobs that might add to the resale value of their house but more interested in jobs that will increase its comfort. That can mean, for example, improvements that increase the building's energy efficiency. Those types of jobs, in turn, can be presented to homeowners more compellingly if the remodeler is prepared to offer guidance on financing options, tax credits, paperwork requirements, energy-audit services, and specialty products and vendors, in addition to meeting the technical demands of the work itself.
While the range of job types hasn't necessarily narrowed, Hogdon said, a lot of remodeling companies have shifted their attention to smaller-scale projects and what it takes to successfully negotiate with clients who have informed themselves about the work to be done and studied their options (see the recent CNBC story "10 Things Your Contractor Won't Tell You"). Too, these clients often are more interested in solid, serviceable work and products than high-end projects.
"You used to be able to upsell," but now customers "are looking for the biggest bang for the smallest buck," she said. "There is no more keeping up with the Joneses."
Hogdon concludes with one more set of admonishments about business practices, specifically the need to control overhead, negotiate discounts with suppliers, and develop pricing strategies that properly factor in materials, overhead, expertise, and the profit margin needed to cover cost overruns. Hogdon concedes, however, that the best – maybe the only – way to strike the right balance among these variables is to field-test the strategy. Which is to say, experience still counts for a lot, no matter the condition of the market.