How-To
Tapping into a dryer vent for heating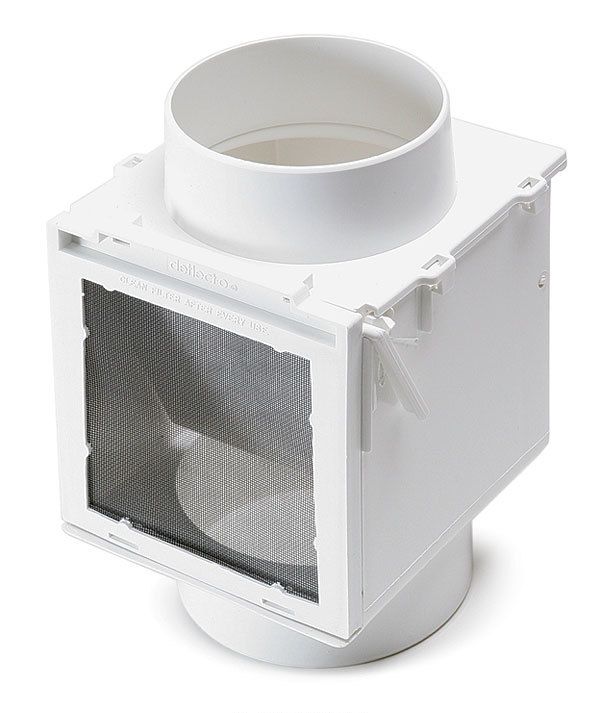 Q:
I was in the hardware store this weekend picking up a flexible duct to vent my dryer. On the shelf next to the venting kit was a small plastic box that installs in-line and allows you to vent the warm dryer air into your house in the winter. You can seal the box in the summer to vent the dryer outside. I wonder what the air-quality implications are and if there are any other concerns with this setup.
Brian Holland, Minneapolis, MN
A:
Mechanical and environmental engineer Jamie Lyons replies: Capturing warm dryer-exhaust air and channeling it indoors during the winter might seem like a good idea, but it's not a good strategy for indoor air quality and will have only modest energy benefits.
That warm airflow coming out of the dryer is also very moist, so it will add a lot of humidity to the house's indoor environment in a concentrated area. Even though some added moisture in the middle of the winter might sound like a good thing, adding concentrated blasts of humidity to an area of the home—especially a basement with cool surfaces—is a recipe for condensation, mold, and other moisture problems.
Without reviewing the product's design, it's also hard to say how well all of the lint and dust would be filtered out of the airflow. If there is even minor escape of dust particles, a film of dust can quickly form over everything in the vicinity.
You could be risking moisture and dust headaches for the sake of some "free" heat from the dryer. Let's assume the dryer exhausts 150 cfm of 160°F air, and that it runs for about three hours per week. The weekly heating benefit to the home would be less than $1, compared to what it would cost a typical furnace to provide the same amount of heating. If you do lots of laundry or have really expensive utility rates, the value of the heat would be higher, but still not a windfall.