Can McMansions Help Solve Our Housing Crisis?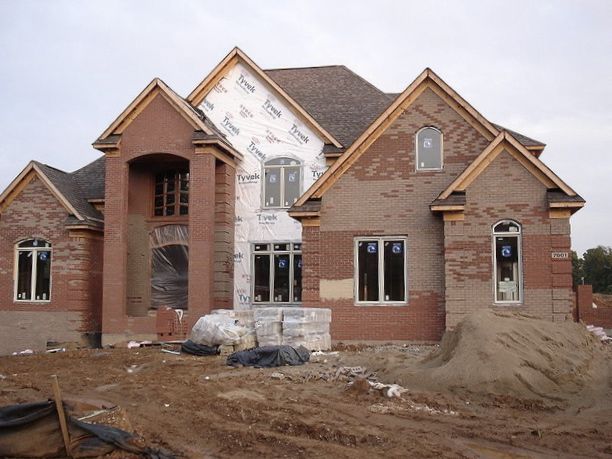 "Moderation is a fatal thing. Nothing succeeds like excess."   
–Oscar Wilde
Poor McM's. They were the source of such ownerly pride when HOUSING with a big H was in flower, and now you can't give them away. Very likely, there is a disproportionate number of Big Boxes among the 18.8 million housing units now standing empty. And among green-thinking folks, let us admit, there is more than a whiff of "I told you so." 
But now that so many sit empty, what should we do-raze them? In a time of stubbornly high rents and massive homelessness, that would be even more wasteful than building them in the first place. As a retired contractor buddy of mine puts it, "There is no housing shortage in America; what we have is a housing distribution problem."
Carve out a second home
So here's what I'd propose as one element of a national housing solution. When buildings beyond a certain size come up for sale-especially foreclosed or distressed sales-allow the new owners to create a second unit. 
The trigger size for such a contingency could be tailored to each city or region but let's say, for sake of argument, any house larger than 2500 sq.ft. A house that size would allow a new owner to carve out a primary residence of 1750 sq.ft. and a 750-sq.ft. second unit-the maximum in-law footprint in many towns. (To those who say that a primary residence of 1750 sq.ft. is too small: In 1950 , the average single-family home for 3.4 people was roughly 1100 sq.ft.)
Three reasons to believe
My suggestion is going to drive a lot of people nuts, especially stringent zoning adherents, but properly done, second units could do a whole lot of good. 
First, in-laws are one way to provide affordable housing for many working people who are priced out of the towns they serve: teachers, firefighters, clerks and the like.
Second, creating a second dwelling is a great use of under-utilized properties. I don't think I need to spell out the virtues of infill to regular Green Building Advisor readers. In short, a slightly greater density enables municipalities to more cost-effectively maintain their infrastructures. 
Third, especially in hard-hit areas, the additional income from an in-law unit might make it possible for a buyer to afford a property-and thus help slow the decline of a neighborhood.
Liberals and libertarians in bed together?
I could list benefits till the cows come home. But blogs are best brief, so let me speak to a few objections that some of my more conservative friends sometimes raise.
"Riff-raff will move in and my property values will tank." OK, then let's do what many thoughtful communities have done: Require that owners live on the property if they've got an in-law unit. Live-in owners take care selecting tenants and keep up their property.
"I don't want a backyard cottage looking into my yard." If a lot is big enough, there are many ways to achieve privacy. But since we're talking about houses with a lot of room, the municipality could stipulate that an in-law unit had to be within the existing footprint of the house-or contiguous to it. That would enable an owner to convert an attic or basement, or carve-out an in-law unit entirely within the house footprint. Or allow a modest bump-out. There are plenty of ways to make it work if there's a will. Moreover, most of these in-law configurations are cost-effective because they require fewer materials than a stand-alone unit. In fact, one could make the case that creating an in-law unit is the greenest way to provide an additional dwelling unit.
"I don't want my tax dollars, etc. etc." This is perhaps the clincher in a time when cities and states are strapped for cash, yet must provide a certain number of affordable housing units. Because homeowners are paying for the remodel, they're creating affordable housing without costing taxpayers a dime. Verily, it's a situation where, politically anyhow, the lamb can lie down with the lion-and the libertarian with the liberal.
The whole enchilada 
The final piece needed to encourage the creation of second units-reforming the patchwork of zoning codes-we'll leave for a future blog. The AARP, for one, has done some ground-breaking research in this area because more enlightened zoning laws would be a great help to seniors who want to better use the equity in their homes-to stay in their homes, deal with medical bills and so on. 
So what's your take?
Create Your Own In-Law!
If you're interested in second units, please check out my recent book, Outlaws and Granny Flats: Your Guide to Turning One House into Two Homes. The Library Journal named it one of the 10 Best Design Books for 2011. You can get an e-book version on Apple's iTunes Store, or on the Taunton Press Store. You can also sample In-laws, Outlaws' lush color photos at www.cozydigz.com 
If you will be renovating a home, there's no better companion than Renovation 4th Edition, (November, 2012). Its 614 pages, 1,000 photos and 250 detailed illustrations cover home renovation from start to finish and  contains lifetimes of practical, field-tested techniques that professional builders shared with me over a 40-year period.
© Michael Litchfield 2012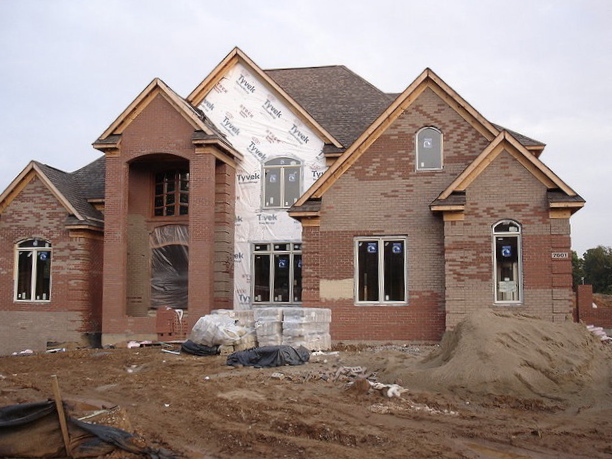 Will there be a second act for McMansions?