Can Open-Cell Foam Waste be Used as Attic Insulation?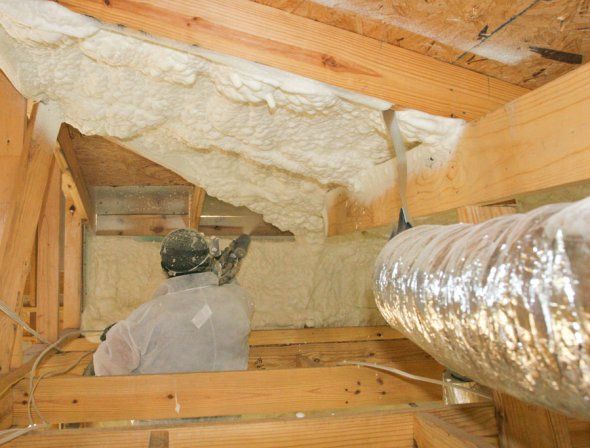 How to recycle foam insulation
Peter Halkias' contractor had told him from the start that disposing of the waste would be his responsibility. "I am trying to kill two birds with one stone," he writes in a Q&A post at GreenBuildingAdvisor. "Get rid of the waste and add some insulation R-value to my attic ceiling."
As an insulator, the foam probably won't do a lot of good, in part because it provides no resistance to air flow, Halkias is told. And trying to pulverize the foam with equipment typically used for fiberglass or cellulose just makes a dusty mess and a potential fire hazard.
His question, however, raises larger issues about the use of open-cell foam, and that's at the heart of this week's Q&A Spotlight.
For openers, who should be responsible for the diposal of the considerable amount of scraps that an installation usually produces? And is it environmentally responsible to haul the scraps to a landfill?
Although open- and closed-cell foam has become a fixture in high-performance buidlings, its petrochemical origins has convinced some builders to look for alternatives.
Read the whole article at Green Building Advisor.