Keeping an Eye on Capitol Hill's Spending-Cuts Big Talk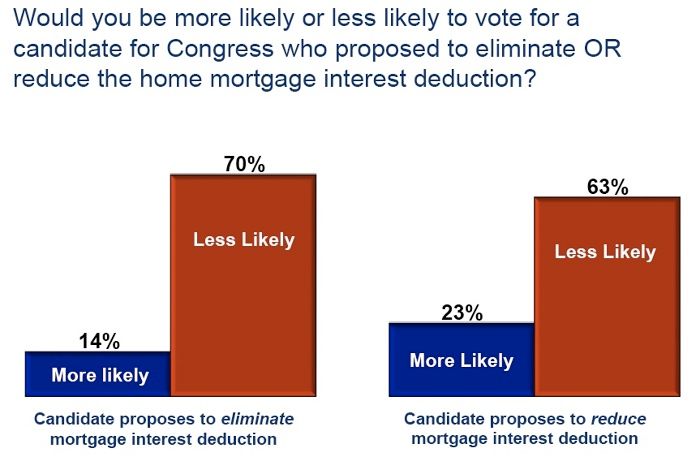 Post-election displays of enthusiasm by the prevailing party in the House of Representatives typically match the hyperbole of pre-election stump speeches. So it probably shouldn't come as a surprise that a caucus of conservative House Republicans – the Republican Study Committee, with 100-plus members – rolled out a proposal this week that would cut federal spending by about 25% more than the $80 billion already sought by Republican leaders.
Called the Spending Reduction Act of 2011, the RSC's proposal aims to trim $2.5 trillion in spending over the next 10 years. It takes aim at a variety of programs and laws, including a few tied to the housing industry, such as the Energy Star program for energy efficient products (whose budget would be cut by about $52 million annually), the Department of Energy's weatherization grants to states (cut by $530 million annually), and the Davis-Bacon Act, which requires payment of prevailing wages for public works projects, including the current, stimulus-funded edition of the Weatherization Assistance Program (Davis-Bacon would be repealed by the Spending Reduction Act). Also, federal control of mortgage companies Fannie Mae and Freddie Mac would be eliminated (for a total savings of $30 billion, according to RSC calculations).
Military spending (except for the Department of Defense Senior Mentor Program) and the major entitlement programs – Medicare and Social Security – were untouched by the spending-cut plan. More pertinent to homebuilders, the mortgage interest tax deduction also remained intact under the plan.
Like the House vote to repeal the health-care law, the RSC's list of proposed cuts is little more than a political stage prop and negotiating tactic at this point. But that also doesn't necessarily mean the mortgage interest deduction gets a free pass, as the National Association of Home Builders, which last month launched a website designed to defend the deduction's merits, is all too aware.