Patrick's Barn: Two Big Doors Make a Big Difference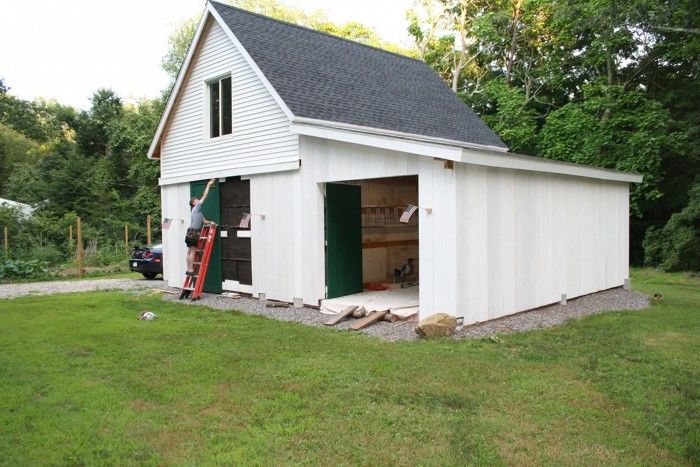 It probably shouldn't have bothered me, but I couldn't help worrying about what our neighbors were thinking about our barn project. It might be my Appalachian upbringing, but the neighbors having to look at tar-paper siding where a pair of fake sliding doors were meant to go was wearing on me for months.
I finally turned my attention to building the faux sliding doors after finishing a pair of in-swing, board-and-batten carriage doors on the lean-to section of the building. This was the last hole in the envelope. Now that I could secure the building and keep out the weather fully, I decided to make the faux frame-and-panel doors from the remaining white pine I bought months ago. The only material specially purchased for the doors was two sheets of BC plywood and a gallon of "chrome green" paint from Benjamin Moore. I think the total was less than $100.
A couple more coats of green paint, and both sets of doors will be finished. I will then be able to turn my attention to getting the top coat on the rest of the barn. I think the exterior is shaping up quite nicely. What do you think? I'd love to hear your comments.
You can read more about my barn project here.