Design
Tailgate: Johnny Grey, Designer
The pioneer of "unfitted" design reflects on why the kitchen has become the most important room in the house.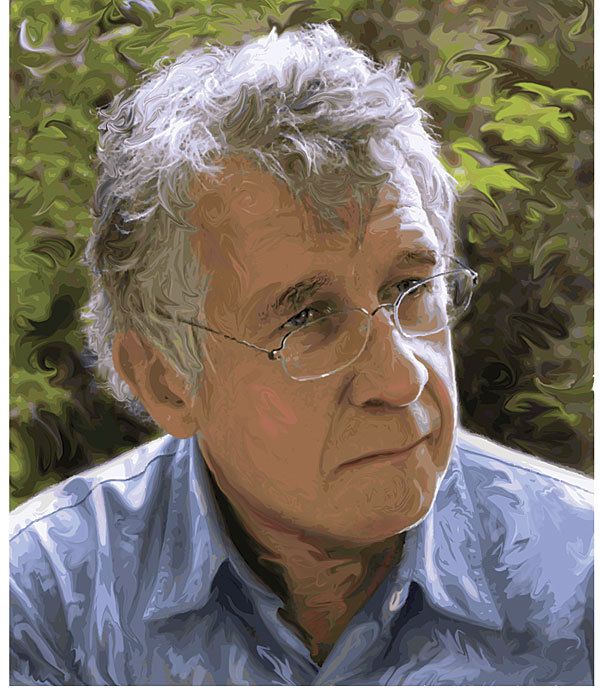 What were some of your early influences?
My father was a doctor in London. He loved making things. We had no money—you can imagine the austerity in postwar Britain—but he said, "I'll always buy you tools and materials if I can."
 
My mother was a bit of a romantic. She had a passion for the Sussex Downs, where she bought an abandoned cottage. She also bought a gypsy wagon, which she kept parked in a field at the cottage, visiting on weekends. Eventually, there were five kids in a house with just bedrooms. The wagon became our third bedroom. That wagon, with its canvas roof, was always leaking. It became a rite of passage for each of us to fix this wretched roof. That was how we learned woodworking.
What was your training in design?
I studied architecture at the Architectural Association in London during the 1970s. It was a place of intellectual ferment, a design hothouse. I was exposed to incredible ideas. Ivan Illich dropped by and gave a talk. Buckminster Fuller gave a talk. Lyall Watson launched his book Supernature there.
How did you get into kitchens?
It was all a big accident. I disliked the corporate world and loathed the business of my hours being "owned" by other people. Because of my bohemian background in Sussex, I felt I couldn't handle a job where I wouldn't be making anything. The thing about kitchens is that you can do a bit of everything: design, making, meeting the clients.
Why "unfitted" kitchens?
I have a strong emotional bond with furniture. My great-grandmother became an antiques dealer in the 1940s. My mother, too, loved antiques. While studying architecture, I ran an antiques business.
 
"Unfitted" is the opposite of continuous-counter kitchens. Fitted kitchens had become an orthodoxy by the mid-1960s: dull, undesigned rooms without concern for ergonomics, oblivious to architectural character, lacking emotional connection to the homeowners' personality and decor. The unfitted approach frees us to make a furnished room where the spirit of place can thrive and people want to hang around.
Where are your kitchens built?
We work with several shops. Some are bespoke quality, the best furniture money can buy. Some are outfits that have moved from joinery into cabinetmaking; they have their costs under control and have some very good craftsmen. We also work with small furniture shops, using them in groups. We don't want the furniture to match anyway, so it's perfect.
Where are you now in thinking about kitchen design?
When I first started out, nobody thought the kitchen would be anything of consequence. I wanted kitchen design to stand on its own as a profession. I respect the kitchen. I think it's our best chance for creativity in the home, because it plugs into so many different aspects of home life.
 
Bringing neuroscience in has been another piece of the puzzle. The kitchen is the most emotionally high-range room. Sharing home-cooked food around a table in your kitchen is the high point of the day, the essence of family life. You have a chance to look outward and inward at the same time. The hormones that make you human are more likely to be in operation when you're around the table than at any other time.
What is the most important feature of a kitchen?
You have to feel safe. The kitchen has to make you feel good. It's got to have enough room to move around and to invite guests. It really has become this absolute room for sociability. You can't have democracy without a place where you can enjoy the reason for living.
To what do you attribute your success?
arrived at the right moment in history, really. What happened to the kitchen would have happened anyway. I would like to think I made a small contribution, but I'm glad I was there to be part of it.
Illustration: Jacqueline Rogers