Design
A Stickley Fridge
A woodworker turned home-remodeler creates custom-refrigerator panels.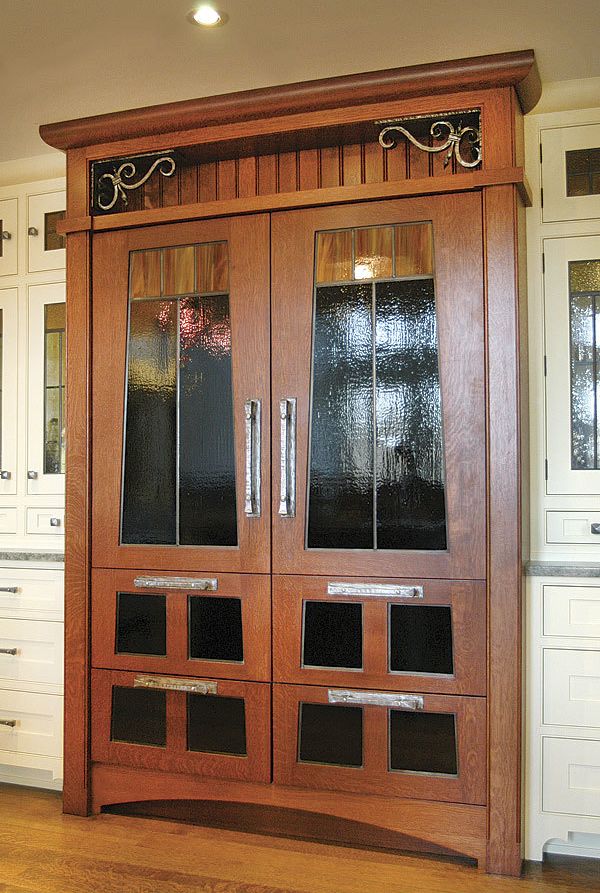 At a very young age, Alan Megerdichian developed a passion for woodworking and an appreciation for the Arts and Crafts movement. Although he obtained a degree in finance, Megerdichian chose to enter the building industry after graduation, and he worked as a finish carpenter and cabinetmaker. In the early 1990s, he formed Sequoia Contracting Co. and has been building and remodeling homes in Connecticut and Westchester County, N.Y., since. When the time came to renovate his own 1927 Craftsman bungalow, Megerdichian, with the assistance of his architect, designed the Gustav Stickley inspired panels that grace the fronts of his kitchen's side-by-side
Sub-Zero refrigerators. The panels are quarter sawn white oak with a custom-blend stain of traditional cherry, rich cherry, and American walnut. Stained-glass inserts and hand hammered wrought-iron accents and pulls complete the custom furniture look of the panels.
For more photos of the Stickley fridge, click the View PDF button below. 
View PDF