Master Carpenter Videos: Showcasing Today's Most-Talented Craftspeople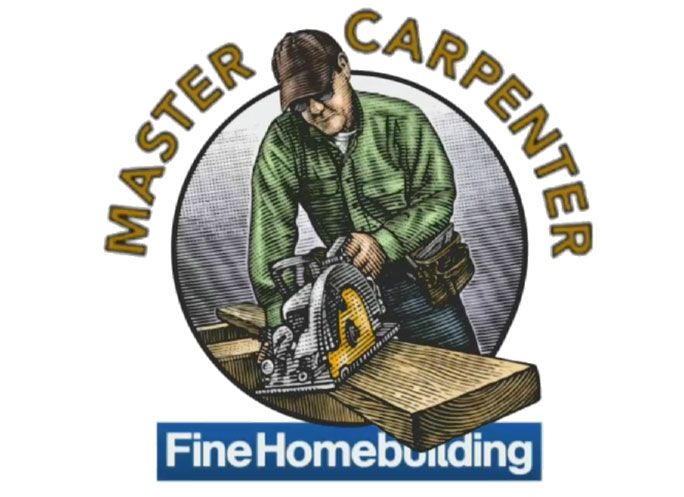 In the following video series and accompanying feature articles, each talented artisan demonstrates how to build one of his or her signature projects and shares the tricks learned from many years in their trade.
Watch the introduction videos for free, but you need to sign in with your FineHomebuilding.com online membership to watch each entire series and read the articles.
Not a member yet? Try our 14-day FREE trial and get access to all of the Master Carpenter videos.
---
Master Carpenter and Master Craftsman videos and articles:
---
 
How to Install Exterior PVC Trim

Coastal builder John Spier shares his tips and techniques for durable and weathertight fascias and soffits using PVC trim.

 
How to Wire a Bathroom

Cliff Popejoy, a longtime licensed electrician, walks you through the best practices for running wire, nailing boxes, and installing fixtures.

 
Building a Modern Mantel

Sebastian Eggert explains how to build a cherry fireplace surround that assembled and installed with concealed fasteners.

 
Installing Wood Floors on a Concrete Slab

From prep to installation, Kevin Ward walks you through the process of installing engineered flooring on a concrete slab.

 
Painting Trim the Right Way

Pro painter Tim Leahy shares time-saving techniques that he uses to meet the demanding schedules and standards of painting high-end homes in Newport, R.I.

 
The Craft of Coffered Ceilings

Carpenter Gary Katz creates a simple and elegant layout, efficiently uses his shop for preassembling components, and organizes the installation for the best possible workflow for this custom-ceiling project.

 
How to Save Time When Laying Out, Assembling, and Raising Walls

Carpenter and Homebuilding author Mike Norton shows how accurate and efficient framing leads to more professional results and makes everyone's job easier once the frame is up.

 
How to Install Semicustom Cabinets

Carpenter Isaak Mester teaches best practices for everything from unpacking and organization to careful layout tips and how to properly set upper and lower cabinets.

 
How to Create a Curved Stair Riser

Carpenter Mike Belzowski demonstrates how he used patterns, templates, and forms to create a curved stair riser from thin, laminated layers of poplar and walnut.

 
How to Make a Stair-Rail Easement

In this series, veteran stair builder Richard Walston and his son Ed will demonstrate their techniques for laying out, cutting and hand-carving a curved railing easement.

 
Reproducing Traditional Moldings

See how preservation carpenter Bill Rainford captures and reproduces molding with a table saw and antique molding planes for a historic renovation job in Boston.

How to How to Build a Floating Vanity

Veteran cabinetmaker Nancy Hiller will demonstrate how she assembled the cases, built drawers, strategized the façade, and figured out a great system of hardware to hang the vanity on the wall.

How to Create a Lightweight Concrete Coutertop

Concrete artisan Buddy Rhodes demonstrates his unique process for building a light but strong vanity counter with an integral sink.

How to Reproduce a Corbel

Furniture maker Michael Fitzpatrick shows how he builds exact copies of architectural details for the restoration of his 19th-century house.

Tile a Barrier-Free Bathroom Floor

Master tile setter Tom Meehan combines a time-tested mortar base with a modern waterproofing membrane and linear drain to create an easy-access shower.

How to Deal With Awkward Interior-Trim Transitions

Finish carpenter Tucker Windover shows how to make each interior detail look like it belongs. He'll share tricks for getting clean lines every time on everything from stairs to soffits.

Build a Wood and Slate Basket-Weave Floor

Custom builder Sean Flynn mills strips of heart-pine flooring, weaves them into an intricate grid, and insets stone tiles to create this one-of-a-kind entry floor.

The Essential Timber-Frame Joint

Timber-frame builder and teacher Will Beemer demonstrates the essential techniques for creating a mortise-and-tenon joint, which is one of the fundamental details in timber-frame construction.

How To Fit Inset Cabinet Doors

Carpenter and Fine Homebuilding contributing editor Scott Gibson shows exactly how he fits custom-made doors flush inside the face frame of his hand-built cabinets.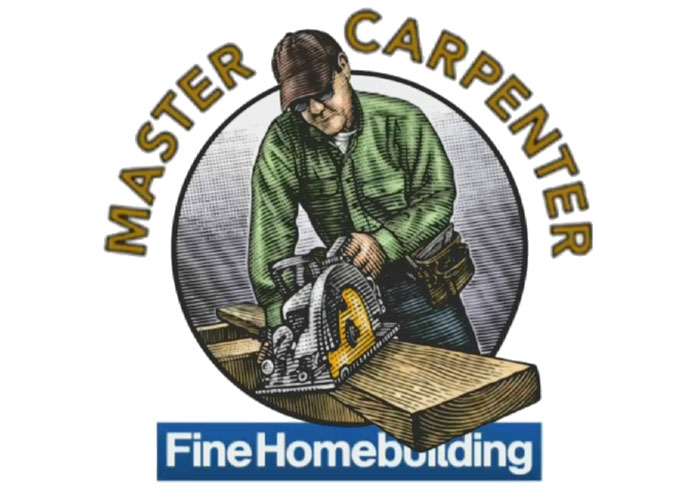 Browse below to see all the Master Carpenter videos and feature articles