Design
Code Shock
Prepare to face the strictest building codes in history.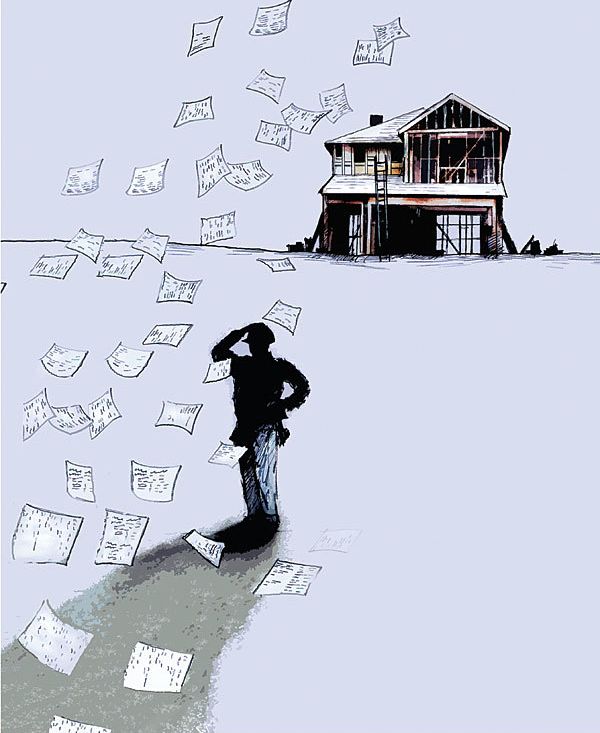 Synopsis: Building codes are a vital part of creating safe, healthful houses, but they can be the bane of many builders' existence. In this article, builder Fernando Pagés Ruiz takes a look at the history of building codes: how they started, how they got to where they are, and where they're going.
You know the drill: You apply for a construction permit, submitting a set of drawings detailing what you intend to build and how. After some back and forth with the plans examiner and after your plans appear to meet the legal building code, your jurisdiction issues a building permit. Inspectors come to your job site at specific stages of construction to verify that the workmanship and materials follow the approved plans and meet local building standards. You complete construction, your inspector judges the building to be in compliance, and then your local authorities issue a certificate of occupancy. Usually, everything runs smoothly; sometimes, though, it feels like a struggle.
How did we arrive at this system? Why do code standards seem to keep getting harder and more expensive to comply with? Who writes these codes anyway, and who represents your interests in the process?
It began with safety
Code historians—yes, there are such people—tell us that building codes date back to the earliest times we had written laws. American building codes derived from English common-law standards and then evolved in response to local conditions. More often than not, they were responses to local catastrophes, such as the Great Chicago Fire of 1871, the San Francisco earthquake of 1906, and Hurricane Andrew in 1992—all of which resulted in the development of ever more stringent construction standards, crafted to prevent a devastating loss of life and property from happening again. At the same time, widespread public-health concerns led to sanitary-plumbing standards, light and ventilation requirements, minimum room dimensions, and fire escapes, among other health-and-safety requirements we take for granted in today's building codes.
How did codes become so complicated?
Because our unique system of government preserves certain powers for state and local authorities, almost every village in the United States crafted its own set of codes, which led to a complex tapestry of local building practices that were sometimes inconsistent and contradictory. To establish some uniformity, code writers began trying to develop a national building code at the turn of the 19th century, but all efforts failed to reach a national consensus until 2000, when the International Building Code emerged. Prior to 2000, three regional model codes had become preeminent: the International Conference of Building Officials' (ICBO) Uniform Building Code (UBC), used primarily on the West Coast; the BOCA National Building Code, issued by the Building Officials and Code Administrators International (BOCA) and used primarily in the Northeast and Midwest; and the Southern Building Code Congress International's (SBCCI) Standard Building Code (SBC), used primarily in the South and Southeast. Each model code focused heavily on regional hazards, such as seismic issues in the UBC and wind loads in the SBC.
For more photos and details, click the View PDF button below:
View PDF