How-To
Reproducing Traditional Moldings
Get period details right with both power and hand tools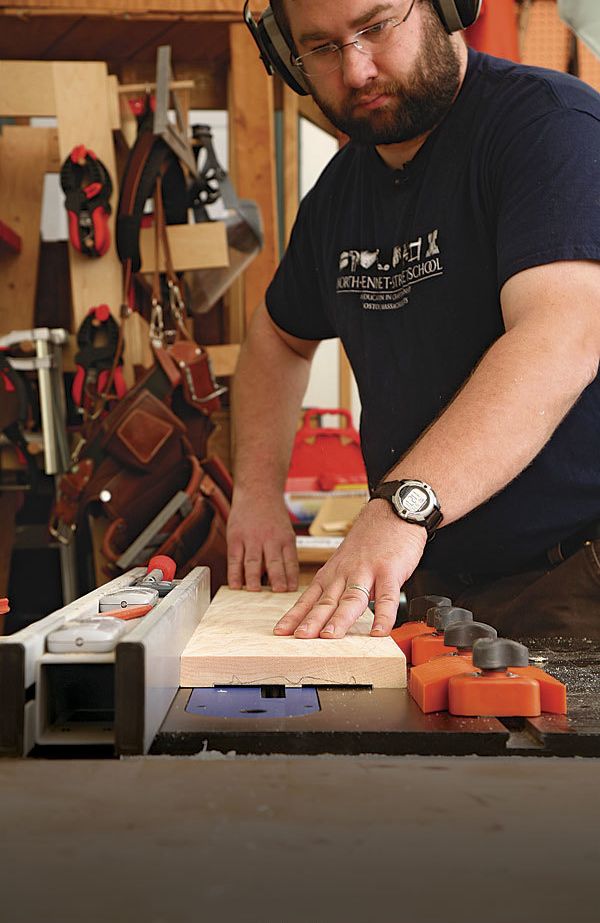 Historic restoration can be challenging for a trim carpenter. Standardization of molding profiles did not become the norm until early in the 20th century, so a trim carpenter working on a historic house usually has to choose between having molding knives made, removing certain details, or replacing original moldings with whatever is available.
In this "Master Carpenter" article, Bill Rainford demonstrates how he re-created some molding profiles for a historic house in Boston using several planes and a tablesaw.
His first step was to copy the profile onto the new trim stock. From there, he figured out how to remove as much material as possible with a power tool. On this job, he used a dado stack on the tablesaw, but a router is a handy tool for some profiles. He then removed the remaining material with the planes. A shoulder plane smoothed up the dadoed area and squared up the perimeter edges; a narrow plow plane defined the outer edge; a snipe's bill plane defined the inner lines; a round plane cut hollows; and a hollow plane cut rounds. Rainford kept the stock in place with a sticking board, which he made from a length of 3/4-in. plywood, an MDF fence, and four machine screws threaded into brass inserts.
To read the full article, click the PDF button below
View PDF