What Makes the 'Best' Air Barrier?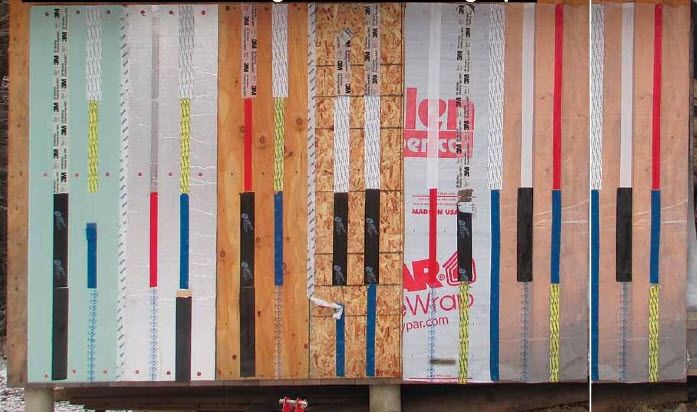 Some builders worry that air-sealing tapes won't stand the test of time
Bill L is planning a new house in Massachusetts and seems stuck on an important construction detail, the building envelope's air barrier. A key consideration is durability. Bill hopes the house will last a century or more, and he's not convinced that either caulk or specialized construction tapes used to seal cracks and seams will last that long.
Not so, Bill is told. "Tape gets a bad rap from the products that were never intended to be used as an air barrier," one poster writes. While solvent-based adhesives lose their grip over time, the acrylic adhesives used in high quality air-sealing tapes do not.
And besides, adds FHB senior editor Martin Holladay, there's no guarantee the air-sealing membranes that come on a roll will last any longer than tape. The only way to be certain a building material will last 50 or 100 years, he adds, is to use one that's been around that long and has proven itself.
That discussion is the topic for this Q&A Spotlight.