Make Stress-Relief Cuts for Stronger Stair Stringers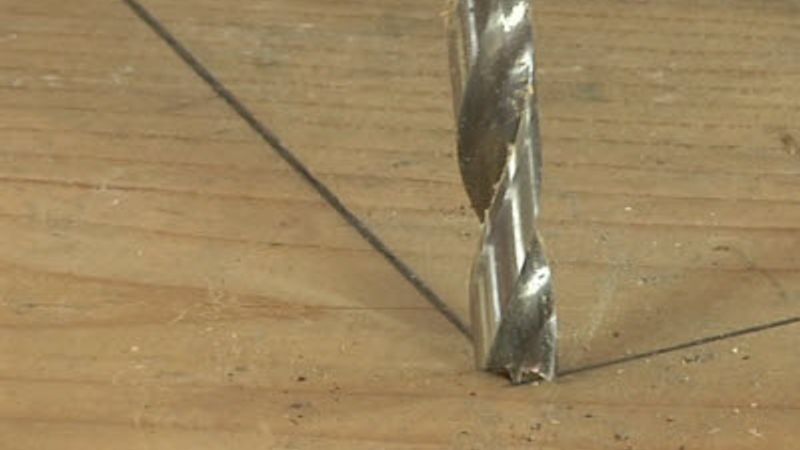 If you're cutting stair stringers out of two-by stock, you could make both of your saw cuts right to the intersection and hope you don't over cut and weaken the stringer, but there's a better way.
Michael Standish from West Roxbury, Mass., has learned to drill 1/2-in. holes at every one of those intersections. It eliminates the possibility of an overcut that could weaken the stringer, and it also makes the work go faster. Here's what he does.
After laying out the rise and run on his stringer, Michael uses a 1/2-in. bit to bore holes at every one of these intersections. He does all that at once. Now he can come in with is circular saw and cut almost to each hole on both sides, and then he uses a hand saw or a jigsaw to finish it off.
The beauty of this is that it gives a little bit of extra room for the circular-saw blade to advance to the end of each cut without going too far. That's going to make a stronger stringer, and it's also going to minimize the possibility that one of the ears gets knocked off before the treads get installed.
It's a great tip, Michael. Thanks so much for sending that to us.
_________________________________________________

Attention all tipsters!
We're looking for any smart idea that would make a great There's a Better Way Video or that could be featured in the Tips & Techniques department in Fine Homebuildingmagazine.
We pay for any tips that get published
You can post tips in our submit a tip blog, or just email them to Fine Homebuilding care of Chuck Miller. Thanks!
Plus, browse 30 years of great ideas in our Reader Tips department.