Three Desks for Better Business Organization
Whether they are truly separate workstations, or just virtual "desks" on your computer, separating estimating, accounting, and general tasks can help to keep your construction business clutter free.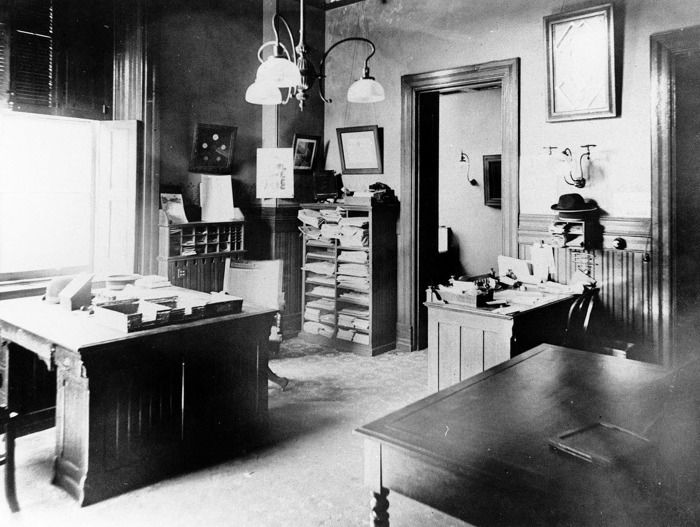 Although for many years, I ran a small homebuilding company that only required a clerical staff of one–namely me–I have always separated my workspace into three administrative centers, each with its own files and a separate desk. My wife likes to tease me about having "three desks all for you," but it's a system that keeps my office organized and my desktops clutter-free. I got into the habit of divvying up the bidding, tracking, and accounting of a construction project into three separate "departments" when I worked for a large builder in Los Angeles. On my own, I found that the paperwork associated with each area of project administration quickly became more than one desk and a file cabinet could handle. So I built a "Bonsai" version of a corporate headquarters in my basement, complete with a sales-and-bidding desk, an administrative center, and accounting area. Each desk has files, phone numbers, and tools relevant to the duties performed there.
By networking my three "departments" electronically, I could access computer files from any desk. But I only display icons for the software I use most at each station. You can do this with a laptop, too, by having three distinct "desktops." This keeps the computer desktops uncluttered, too, and helps me focus better on the tasks at hand without distraction. Mental clarity remains at the heart of my office arrangement. Moving between three desks helps me wear one hat at a time, without feeling overwhelmed by everything crying for my attention. The moment I sit down, I assume the role of estimator, accountant, or CEO as if it where my only full-time job and I had nothing else to worry about that day.
I review plans at the bidding desk (which has drafting tools in the drawer), an electric eraser hanging on the wall, and my keyboard on a pullout tray tucked under the working surface so I can spread blueprints out and still plot information from the plans into my estimating program. There's a shelf on the wall where I keep blueprints in various stages of bidding. I have a bookshelf stacked with costing books, supplier manuals, and other reference materials useful for bidding.
At the accounting desk, I have a large drawer with invoice files for every job that's under construction, including payroll, receivables and payables records right there, so that just by spinning around in my office chair I could access all the information needed for any accounting task. I sorted invoices daily into bins that correspond to pay-dates. I sorted ledger printouts and other routine filing tasks in trays stacked on a shelf right over this desk. This filing system helped me to sort out the huge piles of mail that landed on my doorstep without wasting valuable time determining where to put it. If it's not important enough to file, I would, and still do, throw it away.
In the center of my office I put the largest desk, which I still use, and where I spent the majority of my office hours. This was and continues to be the administrative desk where I make calls, arrange deals, and meet with clients. I keep 11×17 versions of every house I'm building in a file drawer next to me, so I can whip out a plan and answer a subcontractor's question without putting him on hold. Perhaps due to age and habit, I still prefer paper plans to digital, although I use both.
Within easy chair-rolling distance, I keep a bank of cabinets containing my entire job file for houses under construction or completed within two-years. My computer desktop has icons for word-processing, financial planning, and contacts. This is where I sit and think about business without worrying about the chores; it's also, where I wear my CEO hat. Having a clear work surface with no plans begging for bid or bills crying for payment keeps me focused on the big picture. More often than not, you'll find my feet resting on this work surface, rather than piles of paper pressing for attention. All the work is never done, so I need a place where I can focus on business without getting lost in the details. It's the place where years ago I sat every day, and closed my eyes to imagine what I'd do when I became a millionaire. And where I still do dream about it, despite how elusive the goal.