Tools & Materials
Pneuhook Tool Hook
Universal nailer hook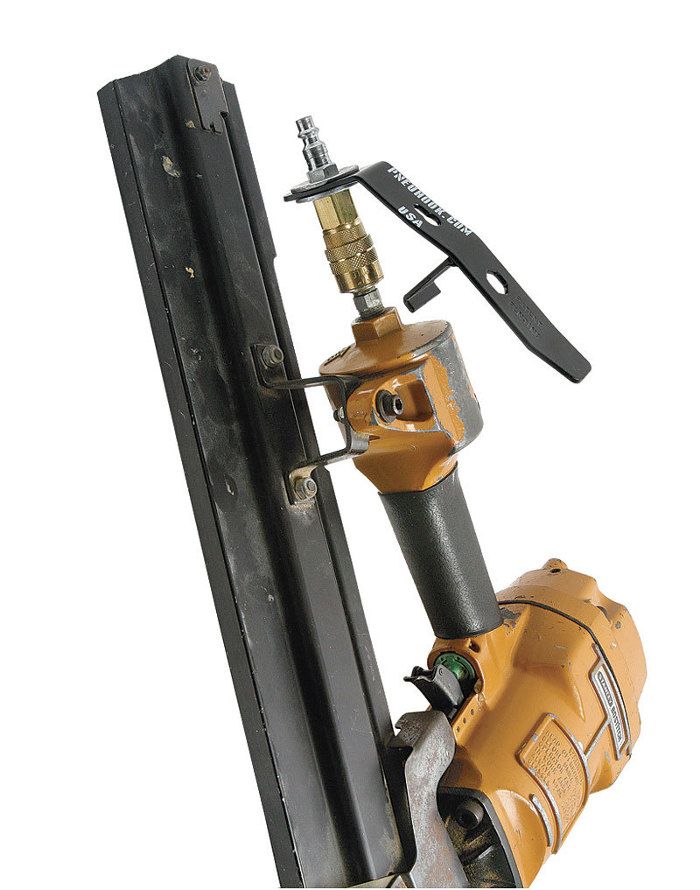 Modern nailers often have an on-board hook for hanging the tool from a belt, ladder, or rafter, but many—especially older models—do not. Frustrated by his nailers without hooks, long-time carpenter Scott Jacobson came up with the Pneuhook.
Scott's universal pneumatic-nailer hook connects to the tool's air fitting with a standard air-hose coupling. Because it's installed and removed so easily, you can swap it from tool to tool as needed.
The hook is sized to slip over 2x framing lumber and is drilled with a keyhole slot for hanging on a nail. The 1/4-in. versions sell for $30. The 3/8-in. model sells for $40.