Spoiler Alert! Preview of the Best Traditional House from the upcoming Houses issue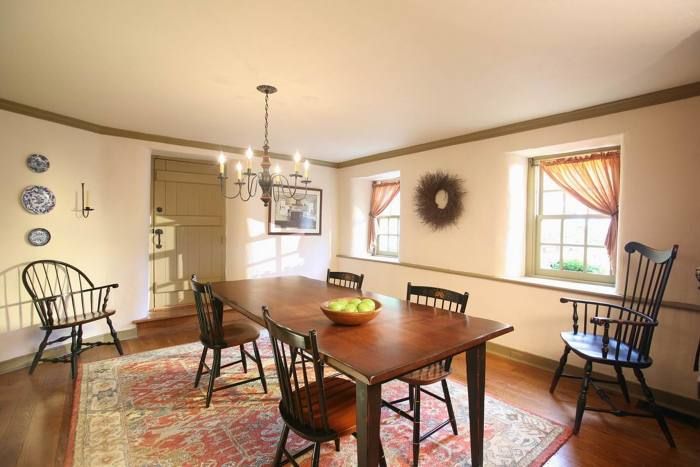 Old houses are the Sirens of the remodeling world, enticing homeowners and builders with their songs of tradition and archtiectural heriitage. But remodlers beware! It takes lots of ingenuity and sweat to woo these venerable homes into the contemporary world.  In lots of houses, half the battle is trying to undo previous "modernizations" from the 30's, 40's 50's and 60′. 
In the upcoming Houses 2015 issue, the winner of the Best Traditional Home Award is a house that exemplifies a really successful restoration. Architect Jeff Dolan of Period Architecture in West Chester PA. tackled this project, a stone farmhouse built in 1776. A classic example of Eastern Pennsylvania's colonial architecture, the original house was smothered under layers of vinyl, wall to wall carpet, cheap paneling and bad paint. Working with a talented crew of cabinetmakers, carpenters and masons, Dolan saved what he could and recreated the missing parts. The result brought the house back to its original form, but improved with modern windows, HVAC and a convenient layout. Read the full story in Houses 2015 and watch for the upcoming video on www.finehomebuilding.com.!