Tile Redi: A Fast, Reliable Way to Make a Tile Shower
This one-piece molded shower pan makes installing a solid base for new tile an easy job.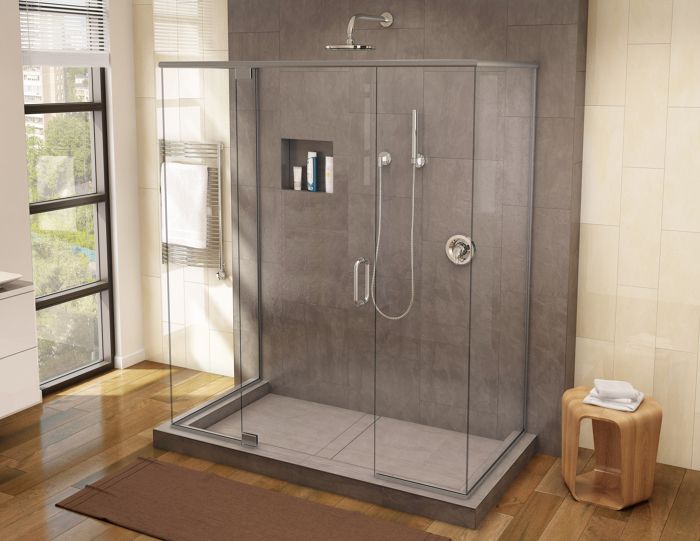 Installing a tile shower is a high-stakes project requiring the coordination of skilled carpenters, plumbers, and tile setters. I describe it as high stakes because if it's not done perfectly, the assembly can hold water, leading to a petri dish of filth under the tile. Even worse is a scenario in which the shower pan leaks, destroying surrounding materials or the underlying framing. In either instance, the only solution is to rip out the existing pan and start over, a process that could easily cost thousands of dollars.
I recently came across the Tile Redi shower pan, which I think is a great way to simplify the process of building a tile shower. The one-piece molded shower pans are waterproof and sloped, so you can apply the tile directly to them without a mud bed or a separate waterproofing layer. Even better, the pans are available with left, right, and center drains, so they work well in remodeling situations. Many styles can also be equipped with tile-over and linear drains for a contemporary look.
Once the shower enclosure is framed, the Tile Redi pan, which comes with the drain fully installed, is dry-fit to the waste line. The pan is then placed on a 1/2-in.- to 3/4-in.-thick mortar bed that fills in any voids and adheres the pan to the substrate. The mortar also helps to deaden sound. Once the pan is down, you can hang the tile backer on the walls. Tile Redi offers a Z-type Redi Flash ($55) that waterproofs the transition between the tile backer on the shower walls and the shower pan. Alternatively, you can use silicone sealant at this joint.
The tile is attached to the pan using epoxy mortar. The purchase price includes the necessary amount of mortar for the pan selected. The manufacturer suggests mixing half the mortar for the shower floor and then mixing the second half for the pan's curb and vertical sections. Prices for stock sizes range from $508 to $822. Custom sizes are also available.
Here are several Fine Homebuilding articles on installing tile and shower drains:
Linear Drains for Custom Showers