A Carpenter's House – Extended Gallery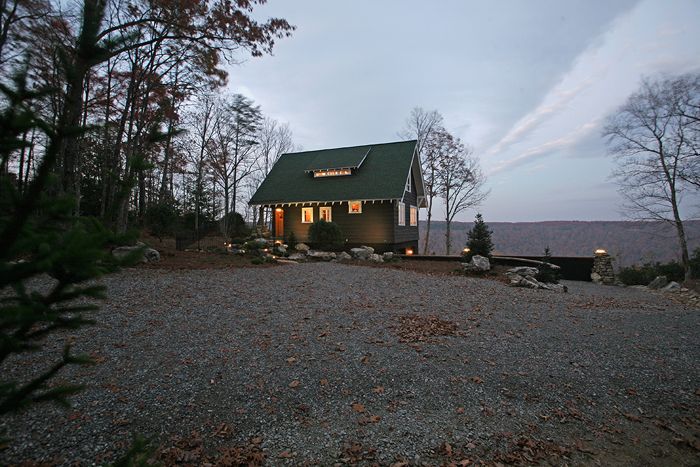 There are always great shots that never make it to the printed page, and here are some from Pete Mollica's house that's featured in the current issue of Fine Homebuilding magazine. 
Read the full article:
The Carpenter's House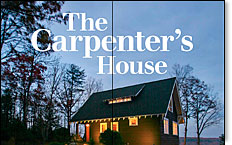 From the driveway, the house looks like a modest cottage.
  The siding is made from waney-edged slabs of 1 1/4-in/. thick white pine that are stained brown.
  A classic Craftsman detail, the painted timber brackets support the generous roof overhangs.
  Stone pulled from the site and an unpeeled poplar log was used to build the entrance leading to the front door.
  The kitchen and dining area features warm white oak cabinets and built-ins.
  One half of the living room's focus is a rustic fireplace that's capped with a lichen-covered lintel taken from a neighboring cliff.
  The trim in the living room was made from air-dried walnut boards that had been stored in an attic for thirty years.
  With the house perched out on the precipice, long windows offer the living room's other focus, great views of valley below.
  In the master bedroom, the same windows help to integrate a sense of the surrounding woods into the home.
  An open air porch is a great spot to watch the sunrise or raptors cruising the thermals.
  The front of the house, as seen from steps that lead down the hillside.
  Perched on the top of the cliff, the house is actually larger than it looks from the entrance.