Straight Cuts on Cardboard Concrete Forms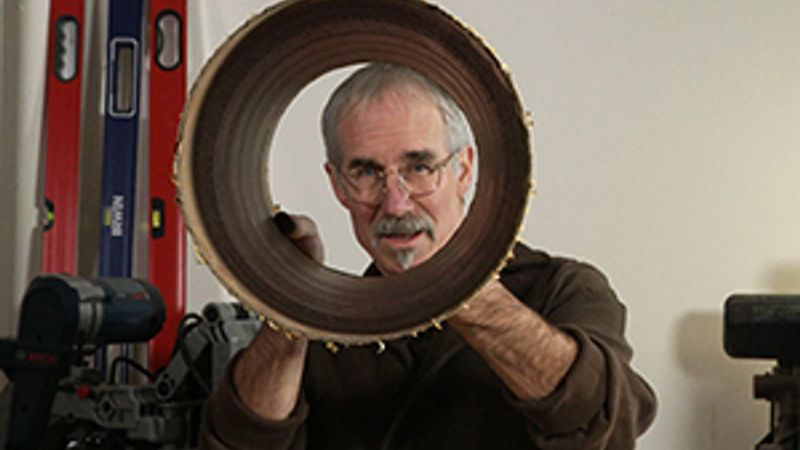 If you need to cut a bunch of cardboard concrete forms, you could use your tape measure to make a bunch of marks and try to follow your line with your saw, but there's a better way.
Rick Tyrell of Prosperity, S.C., made a jig to get accurate and straight cuts on his cardboard concrete forms. Here's how he did it. Start by cutting a small portion of the cardboard tube off from the factory edge. Then, he rigs-up this cutoff with a hose clamp so that it will fit over the tubes that need to be cut. Then he secures the jig in place to make a crisp and straight layout line. To take the jig one step further, he uses the jig as a guide for the circular saw to make a straight cut all the way around.