Design
Steve Thomas: Navigator
The former This Old House host now helps guide people through the world of renovation and home building as a partner with Habitat for Humanity.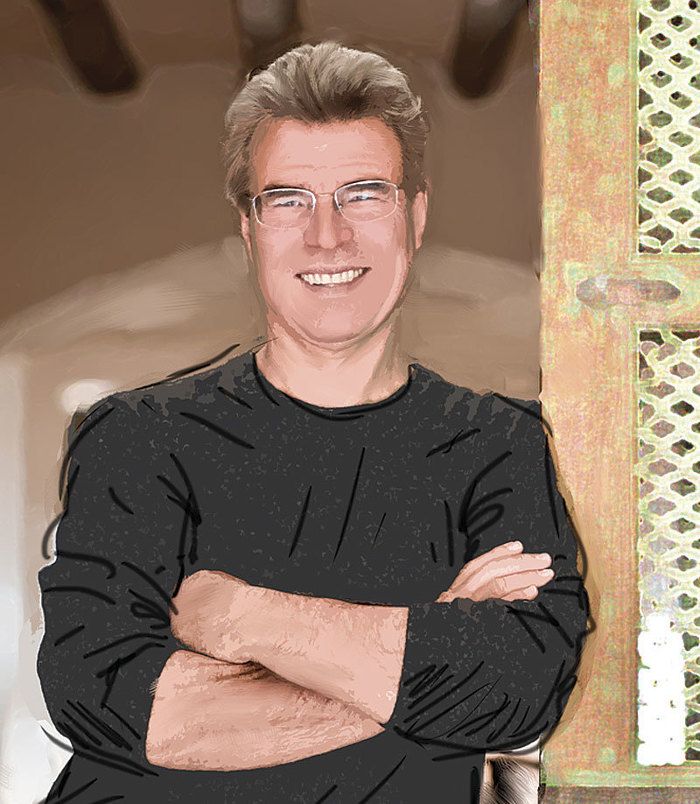 Web Extra: Extended Tailgate Interview
Your public life began with the book and film The Last Navigator about using the stars and the sea's rhythms for guidance while sailing. Did what you learned apply to your work on TV?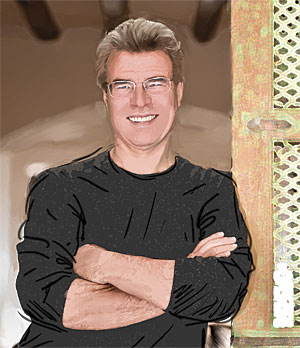 I definitely think so. My job as a writer and as a television host was to guide the audience into what was, at the time, an arcane world. Back in the day, there weren't the patient and friendly employees of big-box stores. If you didn't have your jargon down, there wasn't much hope for getting what you needed from the grizzly guy smoking Camel straights behind the counter.
The other piece is respect for tradition. Whenever I open up an old house, I always look for hidden calling cards of the past. Even though the carpenter will never be known, did that person leave the house in such a way as to remind some future carpenter of the respect that he or she had for the work?
What have you been doing with Habitat for Humanity most recently?
I currently have two major assignments: ReStore and Home Builders Blitz. ReStores are great for builders because anything that has been taken out of a renovation site—old cabinets, appliances, fixtures, etc.—is very marketable to a ReStore, and every dollar goes back into the local Habitat affiliate to help build houses.
Home Builders Blitz is a weeklong building and renovation program that takes place annually nationwide. It's for building pros and their subs, and it's a great way for them to give back to their community. I work on the team that both publicizes the event and solicits gifts in kind—everything from lumber to HVAC units.
What has a commitment to service meant to you?
I think that meaning in life and happiness in life come from being of service. I've seen that many younger people understand the need and the importance of service, which impresses me greatly. At a certain point in life, it's not about you anymore; it's about what you can leave behind. What really matters is doing something that makes the world a better place. As a builder or renovator, you can use your craft, your trade, your passion to improve people's lives. Everybody that has been involved in Habitat has always said, "I get more out of it than I put into it." In 2011, President Carter wrote a piece for The Guardian about his involvement with Habitat in which he stated, "Decent housing is not just a wish, it's a human right."
Has the adoption of sustainable building been at a snail's pace or a sprint?
It's been at a snail's pace—maybe a relatively fast snail. The reason to make sustainable buildings is that they're less expensive, they're designed better, and they're healthier. I used to get asked all the time, "Doesn't it cost more to build green?" The answer is that it depends on what accounting system you use. If you build it well according to all the energy-efficient systems, the cost of the building over its life span is going to be lower than if it is not built to those standards.
What constitutes strong design?
Scale is really important. There is something to be said for what the Greeks figured out with the Golden Mean and proportion. There was a project on This Old House that we worked on with Jeremiah Eck, and he talked about varying ceiling heights so that the entry is low and then gradually the space unfolds in this constant play with scale.
 
There is a dynamic tension that exists between the build team and the design team that often results in better design. The best projects are with architects that have building experience. They're the ones that understand that design and build are a co-evolutionary prospect.
 
From a carpenter's standpoint, every house, no matter how well built, requires you to make choices based on which lines will jump out and which ones won't. That takes time and awareness. A good finish carpenter will notice if trim details aren't aligned horizontally throughout the house. Subtle imperfections and discontinuities equate to your overall experience of a space. For example, in Japanese temple building, they will take a tree and use the north side of it for the north side of the temple and the south side of the tree for the south side of the temple. They won't just slap things up; they will keep the orientation of the tree the same as it was in nature. The thought is that the human intention flows through the structure and you feel it. If you believe that human endeavor can flow through inanimate objects and be picked up by other human beings, the love and intention you put into it will come through.
Web Extra: Read the extended interview with Steve Thomas