Brake Problems on Ford F150s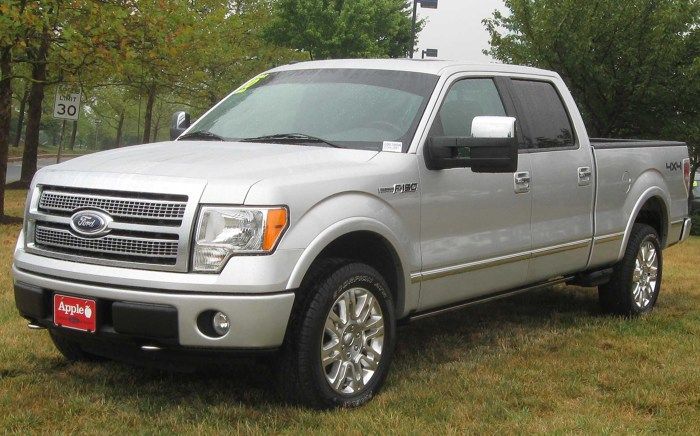 The National Highway Traffic Safety Administration (NHTSA) has opened an investigation looking into brake problems with up to 250,000 Ford F-150 pickups. The investigation covers 2011 and 2012 trucks with a 3.5 liter gas turbo-charged Eco-Boost engines. The NHTSA has received 32 complaints alleging the brakes failed shortly after the truck was started. The problem seems to be tied to  an electric vacuum pump that provides brake power-assist when the engine is cold. When the pump fails, it takes considerably greater pedal effort to stop the vehicle. The problem has been linked to two crashes, according to the Detroit Free Press. The NHTSA says that 60 percent of complaints were received within the past nine months, suggesting the problem is getting worse as these vehicles age.
According to a former Ford technician, FordTechMakuloco appearing in a self-published YouTube video, the problem arises because the pump corrodes as it ages and quits working. A replacement pump is $600, excluding labor. On camera, he shows how to replace the pump and he disassembles the old one to show the significant corrosion on the inside. He suggests that the braking problems occur when the engine is first started and engine vacuum is at its lowest. Interestingly, the 2013 F150 uses a belt-driven vacuum pump, instead of the electric pump.
The NHTSA said one owner with a 2012 F-150 wrote to the agency saying he almost crashed. "I am an Iraq war vet who could have (been) killed along with my 3-year-old son because of this defect," he said. Another report described an owner who would no longer park in his garage because he was worried he'd run into his house, garage or kids when backing out. Ford is said to be cooperating with the NHTSA. An investigation is often the first step in a manufacturer recall.