Self-Taught MBA: Filters for a Perfect Fit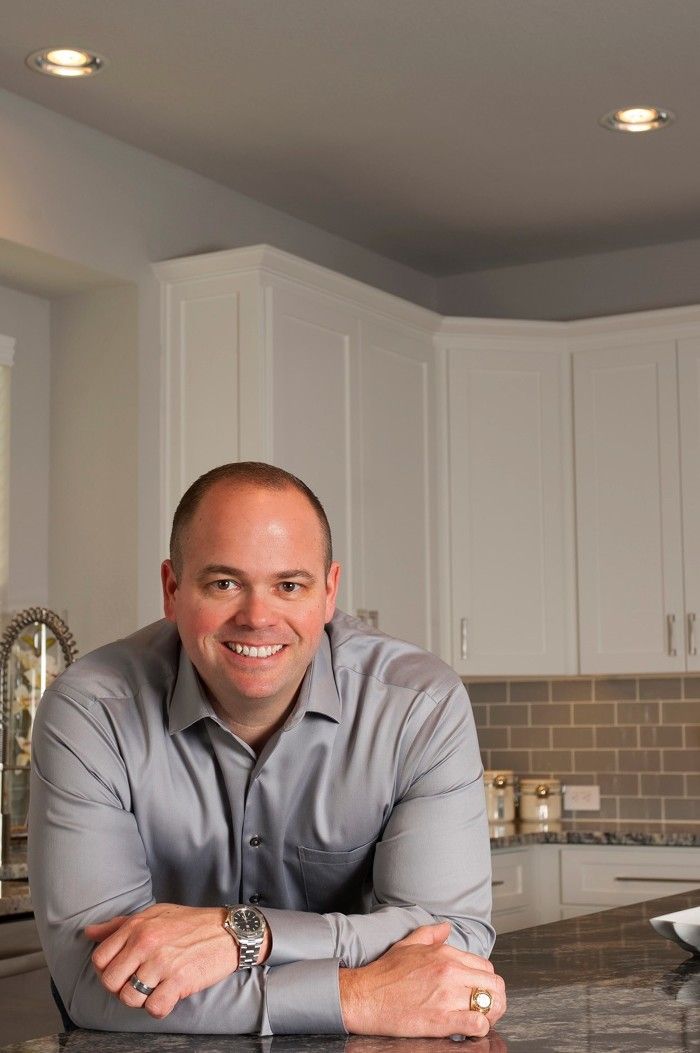 We have all experienced the torment that the building business becomes when dealing with unreasonable, or simply unsatisfied customers. One of the best builders I know, who has written articles for this very column, recently gave up contracting due to a client conflict that escalated to lawsuit. So I was intrigued when I met Chad Hatfield, owner of Hatfield Builders & Remodelers, in Dallas, Tex., because he casually revealed a simple secret to which he attributes his success. As one of REMODELING Magazine's Big50 in 2015, Chad runs a storied and prosperous remodeling firm with all of the advanced project management and financial controls one would expect to find among any of the top 50 firms in the nation, as well as the customer service policies that made him one of only four Service Excellence Award honorees this year. Yet Chad pointed to something more fundamental than advanced management systems or even customer service as key to his financial success, he signaled out relationships, by which he means, he chooses his clients very carefully.
Sidestepping a Mismatch
As he explains it, Chad does not try to sell his services to a prospective client, so much as identify someone who wants a partner to work with. "I don't need to sell myself, we have an established business with a good reputation, and an extensive portfolio that most people have already looked at online before they call. And I'm really not looking for someone that wants to hire me," he explains. He approaches a sales call much like an employer interviewing a potential employee, he wants to weed out the weak candidates quickly so as not waste his time or theirs.
"We make small talk for about five minutes, and I then explain to the homeowner that I need about an hour to ask some questions about what they want to do, of course, but more importantly why," he explained, and then if the homeowner says, I have only 15 minutes, please measure the kitchen and send me a bid, Chad knows right away, that client is not right fit. "They don't respect others, and so they won't respect me or my work," he said. But if the interviewee is willing to invest his time in finding the right contractor, and not just a quick and dirty bid, then Chad initiates the interview by outlining the four possible outcomes of this first meeting:
 "I tell them, there's four possible outcomes to our meeting, and the first is that you may not need a design-build firm like ours," and then asks, "If so, are you comfortable with me recommending another remodeler?" The second outcome, "…is that you may not be a good fit for us," he tells the homeowner unapologetically. The third outcome, "is that Hatfield Remodelers may not be a good fit for you." And if so, he asks, "…would you feel comfortable telling me that?" Chad confided that homeowners almost always lie, and say yes. But it's the fourth outcome that Chad is looking for, "If our approach and our processes have value for you, and your needs line up with our services, then may want to explore working together a little further, and would need to set up a second meeting to get started." This first meeting, he tells the homeowner, is only to determine if there's a good basis to move forward. Chad has now invested about 15 minutes, and if his prospective "partner" agrees, then the interview begins.
Finding the Perfect Fit
Chad described his ideal client as someone that wants assistance in developing a detailed plan, with all of the questions asked and answered up front, before construction begins. Someone willing to invest the time necessary to specify every detail, and not simply work off allowances. Many of his clients have had poor prior experience with other contractors. "They always mention problems with overages on allowances, disappointment in unexpected results, and expensive change orders." Chad sees no reason to justify any of these negative outcomes, as proper planning and specifications can assure the homeowner gets exactly what they want, knows what they will get, and how much it costs.
"Our mission is not just a good build," Chad tells me. "You can have a great construction result and still put a homeowner through a miserable experience." Chad's estimating and management systems are designed to guarantee a positive experience and flawless outcome. "We're not perfect," he admits, "but we try to be." This is one reason it's critical for Chad to identify ideal candidates, because once he "partners" with a homeowner, no matter what happens, Chad will treat them with the utmost respect and assure their complete satisfaction. For us, remodeling is a bilateral relationship. If a person wants a one way relationship-I have the money and I have the power-we won't work with them. We treat people with respect, and we're people pleasers, so this means we have to be very sure that anybody we sign a contract with is reasonable, and we can enjoy working with them."
To build a remodeling partnership and assure its success, Chad points to the two most critical components: Good communication and trust. Chad builds both communication and trust, while identifying potential problems by asking a lot of questions. "It's presumptuous for me to assume I know what homeowner wants, or to start telling them what they should do as soon as I walk into the house," he said. Instead of jumping in with ideas to show off his expertise, Chad asks what the homeowner hopes to achieve. He asks about other appointments the homeowner may have had with competitors, what they said and how the homeowner reacted. "Most guys come in and start telling the homeowner what they should do, and I have discovered that many times the homeowner hated the contractor's ideas." By asking a lot of questions about why, more than exactly what or how, Chad not only learns about the homeowner's needs and expectations, but he can also gauge how open, honest and trusting this new partner may be.
"We look for people who will appreciate the tools we have and the work we put into a great process." The process, Chad tells me, is just as important as the result, "It's not enough to be a good builder, you must provide a great customer experience."
After completing a job, Chad always takes his clients out for lunch, and asks what the homeowner liked about the process and what the company could improve. What homeowners always comment on is the importance of keeping time commitments and financial commitments, Chad explained, and they expect the work will be done correctly, even when they are not looking. If a situation arises, homeowners want it dealt with forthrightly and quickly.
"I want homeowners to know we are selective, that's why I tell folks at the start of our meeting: 'You may not need us; we may not want you; you may not want us,' there has to be a good fit from the relationship standpoint form the beginning. Because if there isn't, it won't get any better and there will be no relationship left at all in the end."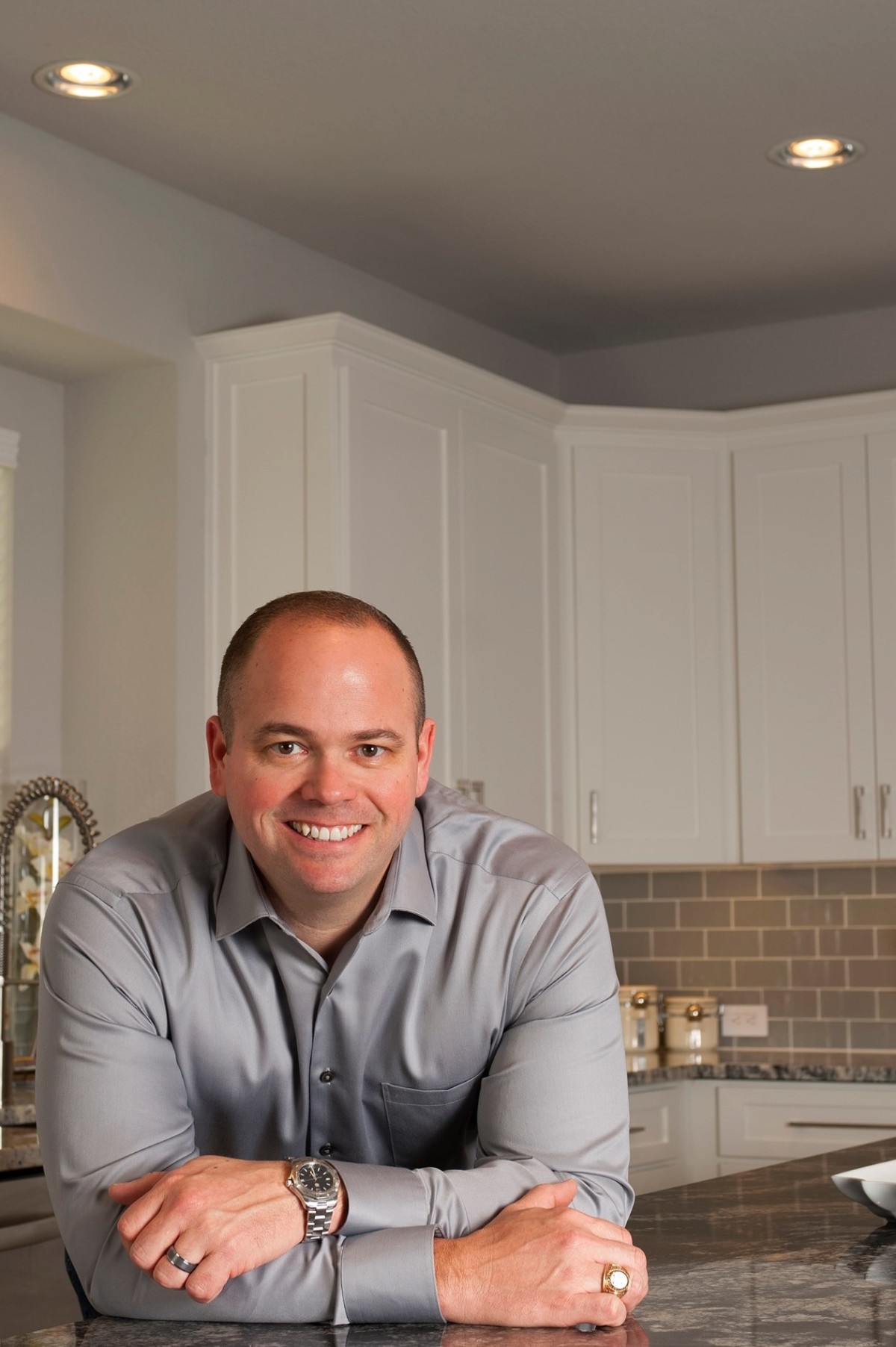 Chad Hatfield, CR, CKBR, was thrilled to be named among the REMODELING Magazine Big50 for 2015.