Ultra-Compact Framing Nailer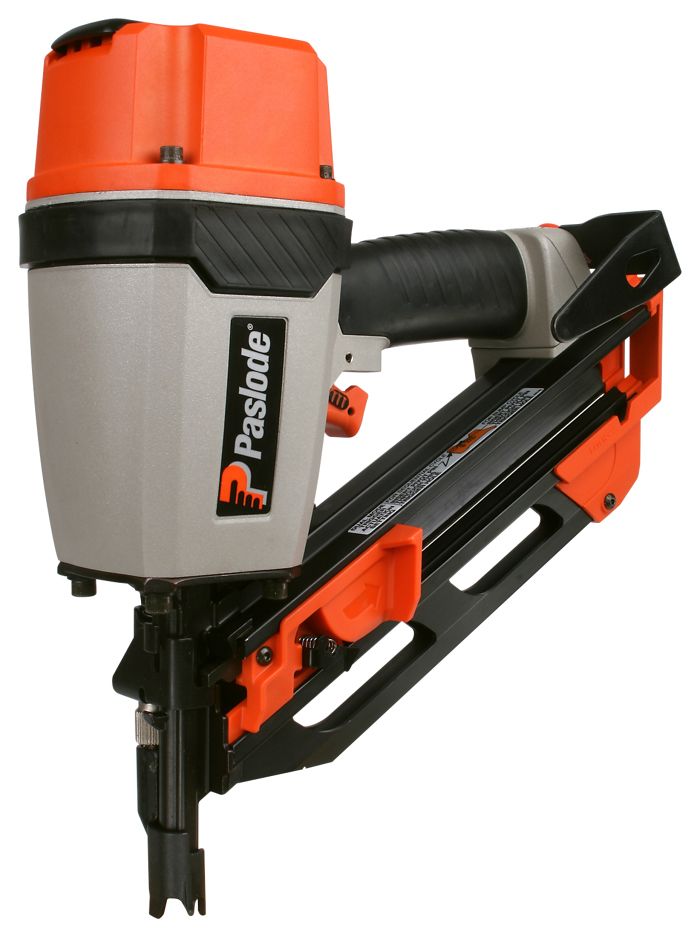 As Fine Homebuilding's tools and products editor, I see a lot of great stuff coming across my desk. When there's something especially noteworthy, I often show my coworkers to get their thoughts. We all think Paslode's new compact framer (model F325R) is pretty cool. It's an otherwise normal-looking framing gun with a shortened magazine. As far as I know, it's the shortest framing gun ever made that operates at normal air pressure (90 to 120 psi). At just over 12 in. long, Paslode's new nailer accepts one strip of 30-deg. plastic-collated full-head nails from 2 in. up to 3-1/4 in. True, that's not many nails, but this framer is designed for small spaces, where an ordinary nailer won't fit. The shorter magazine also makes the nailer very light (5.9 lb.) and comfortable to manuever. Even though the magazine is short, the rest of the nailer is conventional. It has a standard-size housing and includes all the features you'd want, including a no-tools depth-of-drive adjustment, a selectable trigger, and a belt hook. It sells for $269. 
Like me, many of my coworkers have carpentry backgrounds and still bang nails regularly, so I asked them if they could ever think of a time when this short nailer could have helped them out of a jam. None of us could think of an instance, but we all thought we'd want one when the time came. If you think you have a good opportunity to put this new nailer through its paces, leave a comment below describing the project. If it sounds like a good match, I'll send you the nailer for testing.