Tools & Materials
Smooth Sander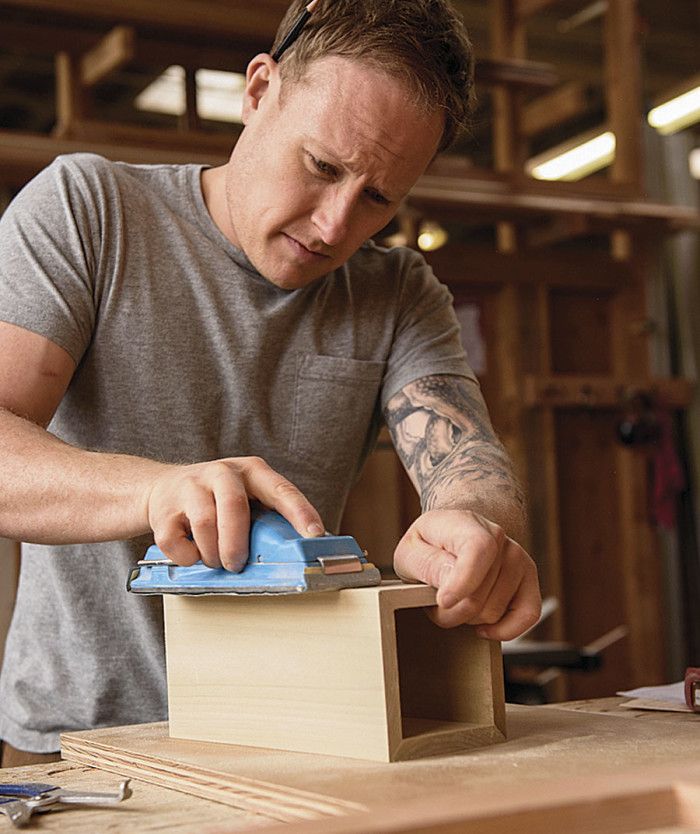 As a finish carpenter and cabinetmaker, I sand things by hand every day. To make the process faster and easier, I use the Preppin' Weapon by Time Shaver Tools. The Preppin' Weapon is a sanding block in a league of its own. Originally developed for auto-body work, it's light, durable, and surprisingly effective at removing material. The tool's contoured ABS plastic hand grip is comfortable and allows you to apply even and consistent pressure. The black rubber pad is perfectly flat and has just enough give to ease sharp edges when needed. The block takes quarter-sheets of sandpaper, so I've gotten into the habit of tearing several full sheets and stocking up my tool bag, which allows me to reload quickly. Because the Preppin' Weapon is available in four colors, you can dedicate a specific grit to each color.
The block's stainless-steel clips and levers, which were engineered for wet sanding, may seem unnecessary for dry sanding, but their smooth action makes it easy to load paper. The tool can hold up to four sheets of paper at a time, which protects the pad if you tear through a sheet by accident and gives you access to a fresh sheet in a few seconds. When paired with quality sandpaper, the Preppin' Weapon will change your relationship with sanding. Using the tool is fast and satisfying, and I like that you don't need a battery or cord to get great results. I like it so much that it's the first tool I give to new hires. In addition to making them more efficient, it helps me reinforce how much a little hand-sanding can improve the final product.
At $20 a block, cost is my only complaint. However, given the sturdy construction and stainless-steel hardware, the price seems fair.