Tools & Materials
Quiet driver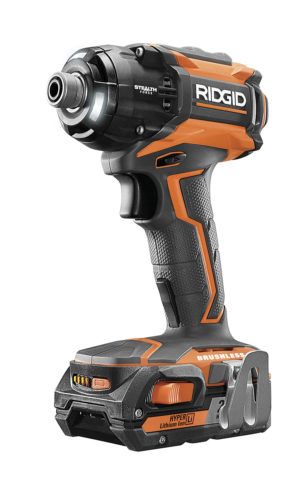 As a remodeling contractor who specializes in finish carpentry, bathrooms, and kitchens, I use an impact driver every day for a wide variety of tasks. About the only downside to these tools is noise, so when I was offered a chance to try Ridgid's new pulse driver (model R86036K; $199), which promises to be 50% quieter than a traditional impact driver, I jumped at the opportunity. At this point you're probably asking, "What's a pulse driver?" A pulse driver is similar to an impact driver, but instead of using a rotating hammer and anvil to create the impacting action, it uses a fluid-filled coupling. The big advantage is that it's half as loud as a conventional impact driver, making it less damaging to your hearing and less annoy ing to coworkers and clients.
I used this driver for hanging cabinets and for installing drywall, plywood subfloors, and concrete tile backerboard. I threw any and all of my daily remodeling tasks at this driver, and it performed well. As a runtime test, I tried to drive as many 51⁄4in. GRK RSS screws as I could before the battery was spent. With a 2Ah battery, I was able to drive 40 screws, or 20 screws per amp hour. For comparison, the impact drivers in Fine Homebuilding's recent head-to-head test of two-tool cordless kits drove between 20 and 31 screws per amp hour.
I found the driver's grip to be comfortable in my hand, but the tool itself is bulky and pretty heavy—a little over 4 lb. with a 2Ah battery. As other manufacturers continue to reduce the size of their tools, I think Ridgid took a step in the wrong direction with this tool. It's likely that there are mechanical reasons why a pulse driver needs to be larger, but this one seems heavy and cumbersome. The noise reduction is noticeable and appreciated, but it's not enough of a bonus for me to want to replace my current impact driver with a larger and heavier alternative.
Tyler Grace, a remodeler in Haddon Heights, N.J., and a Fine Homebuilding brand ambassador