Tools & Materials
Tool Test: Hammer Drills and Impact Drivers
The tools in these brushless combo kits work hard and run for a long time between charges.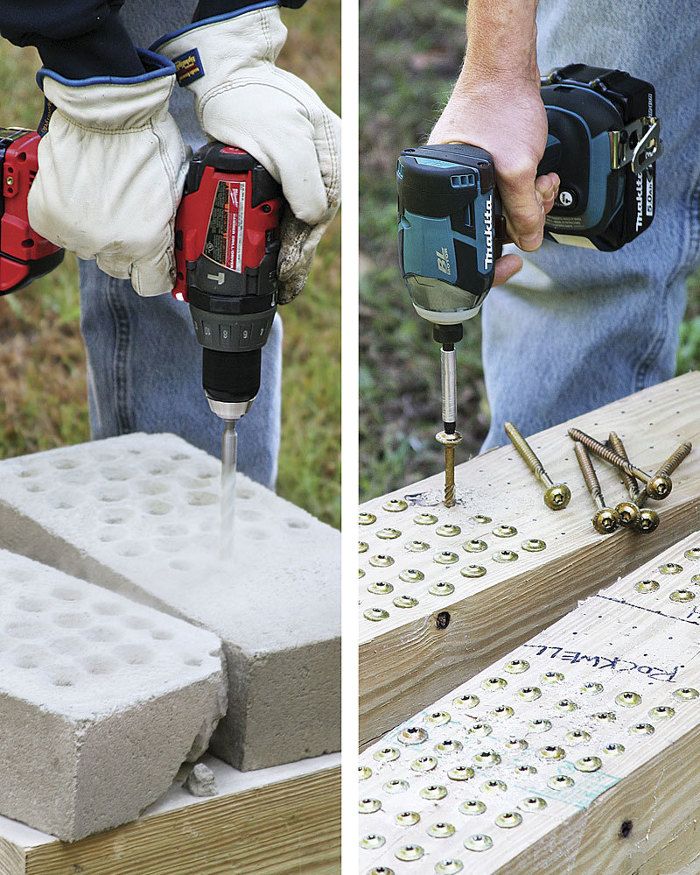 Synopsis: Cordless drills and impact drivers are a mainstay of modern construction and the foundation of any cordless-tool platform. Hoping to get new users hooked on their platform, manufacturers offer competitive prices on two-tool cordless kits that include an impact driver, a hammer drill, and two batteries. Remodeler Jeremy Hess recently tested kits from six major tool manufacturers: Bosch, DeWalt, Hitachi, Makita, Milwaukee, and Rockwell. All of these tools have brushless motors, which offer extended run time and smaller housings. Hess put the tools through a series of tests to gauge their performance. He also used them on his jobs for several weeks and shared them with other tradespeople for their input. In addition to profiling each kit, he identifies the best-performing and the best-value kits.
Cordless drills and impact drivers are as common on the job site as tape measures and hammers. Manufacturers are continually improving their tools and batteries in an attempt to build the cordless package that weighs the least, runs the longest, and stands up best to the rigors of job-site use. The latest improvement in this progression is brushless motors. I recently took a look at six brushless hammer-drill and impact-driver combo kits to evaluate their features and their performance in real-world tasks.
All of the kits come with two batteries and a charger and can be purchased as the base for a cordless-tool arsenal. Rockwell offers only two other compatible tools: an oscillating saw and an impact wrench. The other kits offer a larger selection of additional tools, ranging from circular saws and reciprocating saws to specialty metalworking tools and nailers. Manufacturers try to entice purchasers with low prices on these two-tool kits, hoping they'll buy additional tools and batteries later. This hope is justified, since most users want to stick with one battery platform.
Brushed vs. brushless motors
Whether corded or cordless, the typical tool motor is constructed of an armature, a commutator, and brushes. This type of motor is inexpensive to build and free of complex electronics. There are downsides, however. For example, the carbon brushes that ride against the commutator slowly wear away until they need replacement. Even worse, the drag created takes away from the useful power of the motor.
Instead of brushes, brushless motors have electronic circuitry that alternates the current to the motor's magnets to make the motor rotate. The absence of brushes eliminates the efficiency-robbing friction and allows for a more compact design for the motor and the tool.
Batteries vary
While all kits in this test contained lithium-ion (Li-ion) batteries, not all batteries had the same amp-hour rating. The higher the amp-hour rating, the more fuel the battery can hold. A higher amp-hour rating doesn't make the motor more powerful or increase performance; it simply means the battery has a longer run time. The tested kits have batteries ranging from 2 to 5 amp-hours (Ah).
Because of this variation, comparing the number of holes drilled or fasteners driven without some interpretation is not that meaningful. For each kit, then, I compared the number of holes drilled and fasten-ers driven to its batteries' amp-hour rating. This allowed me to evaluate performance on a more-level playing field. I also included the gross numbers because they matter, too, especially since batteries are a large part of a cordless platform's overall cost.
For more photos and details, click the View PDF button below:
View PDF