SolarCity to Offer Game-changing Solar Roof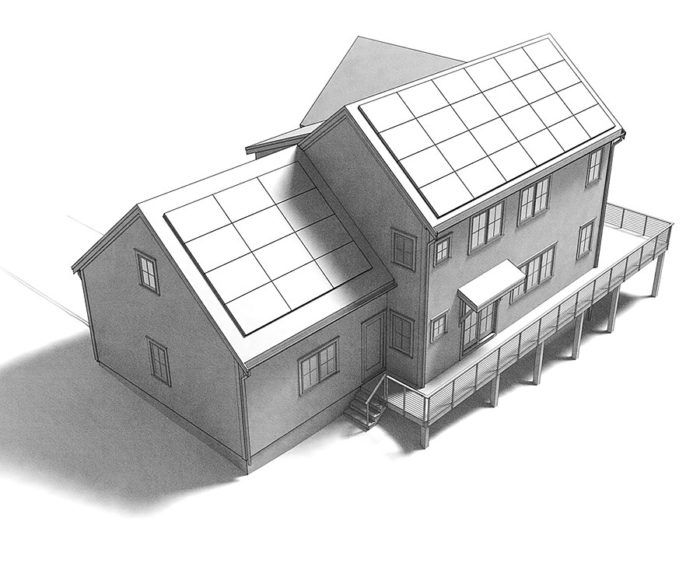 It as been reported that on a recent earnings call, Elon Musk, chairman of SolarCity and Tesla CEO, announced a fully solar roof is on the way. This could be a complete game changer for home solar. No more add-on panels or large free-standing arrays. If the SolarCity plan comes to market, the entire roof will be solar gathering. The roof assembles are described as suitable for new construction as well as roof replacements.
The main driver is aesthetics, but Musk also stated the solar roof would last longer than a standard roof. Bottom line is add-on panels could eventually become obsolete. Solar shingles have been offered, but none have caught on yet and, again, the SolarCity roof is described as an entirely solar gathering unit.
Naturally, this proposed new product is a perfect match for Tesla home battery system, the Powerwall. Musk referred to roof and the battery as being like peanut butter and jelly. You can read more about the SolarCity roof assembly and Tesla battery system here.
If you want to know more about whether solar really is a viable option, read this article.
It's important to note that no photographs or drawings of the proposed roof design have been released. The image shown above is from our ProHOME series, specifically the article on designing for solar. You can read that article here.