Tailgate Interview: David Erotas, Builder
This industry veteran has devoted a 20-year career to building smaller homes that are not only architecturally designed but actually affordable.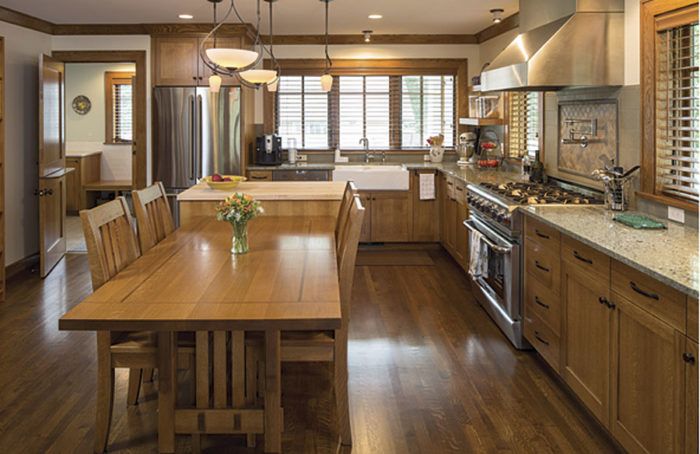 Why did you form Ethos Building?
For over 20 years, I wanted to develop a construction company devoted entirely to smaller homes that are not only architecturally designed but actually affordable. As I worked through the development process, I explored new and innovative building techniques and spoke with friends — who also just happened to be architects — concerning their own homes. It made perfect sense that if a home was carefully designed and budgeted to be constructed efficiently, it could possess architectural distinction and still leave the client flexibility with the material selections. This is true value, but the concept only works if the architect, client, and builder work as a team toward this common goal of keeping the material and labor costs in line.
Describe your passion for building.
After art school and then a four-year carpenter apprenticeship, I developed a passion for building things correctly. The natural resources that go into a home are too precious to waste on poor construction. Ethos Building is committed to providing homes designed with a strong focus on craftsmanship, quality, value, and affordability. We are driven to create artfully crafted homes that seamlessly integrate into their surroundings and that stand apart for their subtle detailing inside and out. Ethos Building's mission is to demonstrate that homes need not be expensive to be distinctive.
How do you tend to work with architects and clients?
I'm a builder, not a designer. Architects and builders need to respect each others' expertise and have the common interest of their clients in mind. We coordinate best with architects and clients who have an appreciation for great craftsmanship and design along with a respect for natural resources and the environment.
What does the word craftsmanship mean to you?
Craftsmanship is the final result of every decision that goes into constructing a home, and it includes the details behind the drywall as much as the finish details. Countertops and cabinets may be changed or added to as the years pass and tastes change, but for a home to function for many years with a minimum of problems, it's critical to invest in the structure.
Do you have a silver-bullet strategy for balancing quality and affordability in the homes you build?
There isn't a silver bullet. The cost of a home is based on three things: square footage, level of detail, and quality of materials. If a client is interested in greater finish detailing, then the team needs to strategically lessen the square footage of the design. If the client wants a larger home, then the level of detailing is scaled back. It's all about the balance. Finding quality, affordable materials is fairly easy these days given the volume of product on the market. The real key is making sure that the installation of the materials is top-shelf, because the look and longevity of a home ultimately depend on the craftsmanship.
How do you stay on budget?
As we work through the design, we constantly monitor cost to make sure that it holds together with the budget. For example, if some clients are thinking about walnut flooring but it doesn't fit the budget, we may discuss using a similar but less expensive species. However, if they have their heart set on walnut, we will adjust other variables, such as the grade of walnut. The team needs always to know and to keep in mind what's most important to the client. We often design elements for a home that are not implemented for a year or so, such as a dining-room buffet that doesn't fit their current budget. Since it was designed as part of the original plan, we know that the electrical and any other specialty details were put in place during initial construction. That makes the job of adding these elements easier and less invasive.
What breaks the bank?
The most common culprits of cost overruns are the square-footage expectations of clients. A good architectural design can make a modest-size home feel bigger than it actually is; that's why open floor plans are so popular. Clients often have difficulty visualizing the sizes depicted on a set of plans, so we do our best to show them how ceiling heights, amount of glass, and general openness to other spaces help to create a sense of space.
View more work by Ethos Building:
CREDIT: Troy Thies Photography, courtesy of Ethos Building
CREDIT: Troy Thies Photography, courtesy of Ethos Building
CREDIT: Troy Thies Photography, courtesy of Ethos Building