Self-Taught MBA: We're All Paper Tigers
Before we were homebuilders, we were called contractors. And contracts are the power tool we use to ply our business.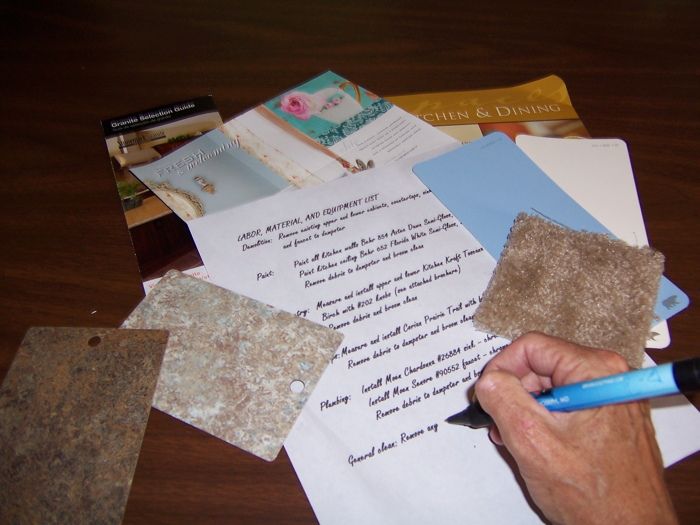 Admit it, homebuilder is just a nice moniker that sounds more noble than contractor. But this weasel wording for our real craft — which is brokering construction materials and services — takes the focus off the most powerful tool we wield: our contracts.
Anatomy of a Good Contract(or)
Even if you know everything about building or remodeling a house, unless you become an expert in contracts, you don't know your craft.
You may think of a contract as a simple handshake with clauses, but just as home building has evolved with building science and ever stricter codes, contracts have evolved with legal developments and ever stricter codes. The codes are there mostly to protect consumers, so I view a contract in three parts: the basic agreement, the clauses that protect me from you, and the clauses that protect you from me.
Because we live in a nation where the courts enforce civil contracts fairly, we can do business even with strangers. This is not so throughout the world, where before doing a deal with someone, it's important to develop trust on a personal level. And you would never do any business with a complete stranger. This limits your market — a lot.
Let's take a quick look at contracting basics. To start, what's the minimum required to have a legally binding agreement — that is, a contract? A judge will consider a contract valid if the agreement contains six elements:
Offer and acceptance
The expression of an intention between the parties to create binding relations
Consideration to be paid for the promises made
The legal capacity of the parties to act
The genuine consent of the parties
The legality of the agreement
An agreement that lacks any one of these six elements not a valid contract, although a judge may still rule in favor of one or the other party. For clarity, it's important to include all the elements that make the judge's job easier.
Offer and Acceptance
The oldest clause in a contract, the "offer and acceptance," became codified into our laws during the 19th century. It identifies the moment two parties are "of one mind." In other words, it describes clearly what you have offered your customer, who has decided to accept what you're selling. For example: XYZ Contracting offers to build a house for Jane Doe; and Jane Doe accepts the offer.
The first part of a contract could indeed be a one-paragraph synopsis of the offer and acceptance, perhaps referring to a set of plans and specs, or it could incorporate pages and pages of conditions, as most modern contracts do.
To describe the offer and agreement, contracts often start with a summary of the events that brought the parties together—something like this: Whereas Jane Doe wishes to have a home built to her plans and specifications . . . , and Whereas XYZ Contracting is in the business of building custom homes . . .
About three centuries ago, all you needed was to add a price and you would have a contract!
Intention to Create Legal Relations
We live in a complex society, so our agreements must take that into account. The "intention to create legal relations" section of the contract, often incorporated into the last part of the "offer and agreement," represents a simple acknowledgment from both parties that the agreement is legally binding. A court can then enforce the terms or rule on a breach.
Not all agreements have to be legally binding; for example, you could sign a letter of intent, or a memorandum of understanding, rather than a binding contract. The letter of intent memorializes your wishes but does not bind you to them. A memorandum of understanding generally describes intent as well; although it can legally bind the parties, it often does not. They may have a moral duty to honor the agreement, but not a legal one. I like this sort of agreement.
Most of the contracts we sign in the building business do bind us and our clients to contractual terms and conditions, and the "intention to create legal relations" section of the contract makes this clear. If no intention exists to create legal relations, the contract may not be enforceable, legal, and binding.
This section of the contract includes the laws under which the parties agree to be bound. Laws vary from jurisdiction to jurisdiction, so it's important to agree on which legal code will apply. This is called the "governing law clause" and usually takes the form of This agreement is governed by and shall be construed in accordance with the laws of Nebraska/ Vermont /Thailand/ or North Korea. It may also include the legal venue you want to hear and pass judgment on any future dispute, such as choosing to resolve disagreements through arbitration.
Note that as a contractor, if you do happen to sign or shake hands on an agreement you don't intend to become legally binding, be aware that agreements made in a commercial context bear the presumption that the parties intend to create legal relations.
So if the agreement is not supposed to be legally binding — Yeah, I might be able to do it for that much, but let me think about it — then make doubly sure to include a clause stating clearly that neither party is legally bound to honor the deal.
Consideration to Be Paid
You want to get paid for your work, and you and your customer must agree on how much, and when payments are due. All agreements include these two basic parts, the "promise" (your part) and the "consideration" (your client's obligation to pay for it).
Unless a consideration clause appears in your contract, it's not a valid contract. Therefore, some agreements that incorporate legally binding obligations, but are not meant for profit, feature a nominal payment of $1.00. For example, a city might sell a developer an old building for $1.00 and obligate the developer to invest a million dollars into rehabilitating the building and obligate the developer to give it specific uses. For any contract to become valid, a consideration some kind must be paid in exchange for promises made.
Now, this "consideration" could take the form of property, services, or almost anything (legal) of benefit to the promising party. But money is the easiest method of establishing legal value in a contract.
Legal Capacity
Not everyone can enter a legally binding contract. Typically, children cannot sign contracts, and those with mental incapacities such as Alzheimer's cannot be legally bound to contracts they sign because they don't have the wherewithal to understand them. Likewise, a drunk can't sign a legally binding contract while drunk. You cannot sign a contract in English with someone who does not read and understand English (unless the contract is translated for them).
But legal capacity extends beyond these obvious cases.
For example, you cannot sign a contract to improve property with someone other than the property owner or the owner's authorized agent. You may find yourself in hot water should you perform tenant improvements on a building and later discover that the tenant did not have the landlord's authority to contract improvement on the property. You may not have lien rights.
Likewise, if your company has a legal structure, such as corporation or limited liability company, a customer would want to know that the person signing the contract had the legal authority to bind the entity to the agreement. Hence, if you have some sort of a corporation, you likely sign your contracts "as" president or member, or if an owner-operator, then "as" owner.
Genuine Consent
The genuine-consent clause reaffirms that the agreements subscribed to have the voluntary and informed consent of all parties and that neither party was under duress, fraud, intimidation, undue influence, or threat. For example, if a client agreed to have you build a house under pain of death (It's either your signature or your brains on that contract, sir), your client could later impugn the contract for lack of legitimate consent.
Genuine consent becomes void should one of the parties later discover deception — for example, the contractee discovers that the contractor's license was under suspension and the company was not legally fit to subscribe a contract.
Certain mistakes can also void a contract for lack of consent. This is one reason contracts often contain (or consumer-protections laws impose) a period of rescission, whereby a client can back out of a contract without penalty for any reason: Whoa, I didn't realize the builder was blond! This period is often three days; be aware of it.
One mistake you should never make is to not read the contract. Anyone who can examine a document before signing it becomes contractually bound by the terms of the document, even if the person signed it without reading it.
Being aware of the overall format of legal contracts will help you to read and understand the agreements you sign, especially if you write them or use the contract templates available online or at the office-supply store.
I like to use a lawyer, but by knowing the outline of a contract, I can provide my lawyer an easy outline of the deal as I conceive it. One good reason to use a lawyer is the same reason I buy my faucets from the plumber and not the home-improvement store (where I can buy them for a lot less money). When I buy my faucets from the plumber, I get a binding warranty. He can't tell me, "I gotta charge you to replace that cheap faucet." Likewise, when my lawyer writes my contract, she can't tell me, "Your contract's no good," when I later ask her to defend me.