Design
A Bungalow Grows Up
A second-story addition provides homeowners with the space they need in the home they love.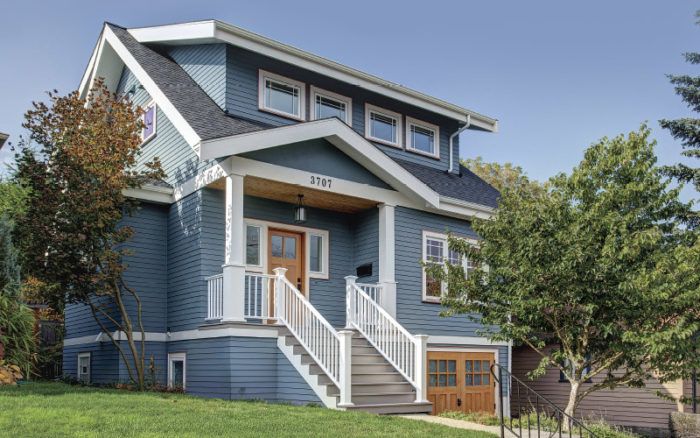 When Jane and Mark Wainwright purchased their home in 2000, the one-story, two-bedroom house built in 1927 was just the right size for two. Four years and two toddlers later, the Wainwrights finished the bungalow's basement with a much-needed guest room, TV room, and laundry room. But children don't stay small forever. By the time Jane and Mark's son turned ten and their daughter seven, the 890-sq.-ft. house was bursting at the seams. The family did not want to leave their beloved Seattle neighborhood of pre- and post-World War II bungalows, but there were very few larger homes for sale in the area. When it became obvious that their only options were to move further away or remodel their home, the couple decided that their little house would need to grow up along with their children.
For help designing a second-floor addition, Mark turned to former colleague Jeffrey Pelletier. Jeff's biggest challenge for this remodel was to develop a second-floor plan that would give the family the space they need while making sure the new addition would not appear too large and bulky from the street. The family's wish list for the new second floor included a master suite for Jane and Mark, as well as a shared bath for their son and daughter and bedrooms for each. Since the family would no longer need bedrooms on the first floor, they decided to reconfigure it with the goal of increasing the size of their living room.
View PDF