Concrete Rake
A site-built rake lets you screed from an upright position.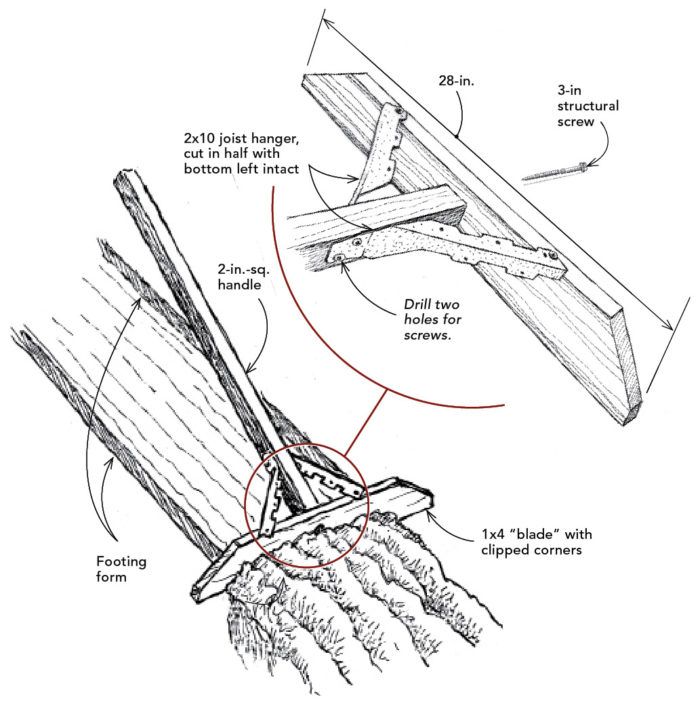 Instead of bending over to screed a footing form, we have a site-built rake that enables us to screed from an upright position. The rake consists of a 2-in.-square handle with chamfered corners, a 28-in.-long 1×4 "blade," and a pair of angle braces made from a 2×10 joist hanger that we cut in half. The handle is cut to a comfortable length and the 1×4 gets a taper cut on each side to make it less clumsy. We use a structural screw to attach the blade to the handle and 1-in. pan-head screws to fasten the braces. The rake works especially well with a concrete pump. The screeder works directly behind the hose operator, screeding with a push stroke as the form is being filled. This way, the screeder never has to move large piles of concrete, and the concrete gets leveled just as fast as the forms are filled.
— Tynan Eggler, Parksville, B.C.
Edited and illustrated by Charles Miller
From Fine Homebuilding #270