Tools & Materials
39-in. TMP-1000 CMT Flexible Template, Reviewed
A router guide for ­serpentine shapes.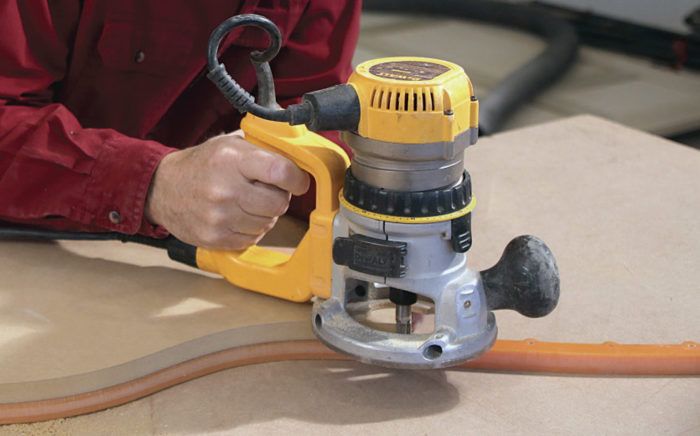 This flexible template from CMT is as useful as a design tool as it is as a guide for pattern routing. Any time I need to make a curved part that is not a consistent radius, I can find the right shape by bending the jig slowly to create a form that pleases my eye, running screws through the flange to hold the shape as I go.
Then I draw a pencil line against the jig, remove the screws and the jig, and use a jigsaw to cut away most of the excess material so that a flush trim-router bit will only have to cut the last 1⁄8 in. of material.
Next, I redrive the screws in the same holes to reposition the jig and I flip the workpiece over so the jig is now on the bottom of the piece to be cut (see photo left). I then cut the final shape with a bottom-bearing bit following the template.
For this pattern jig, you'll need a fixed-base router with a flush trim bit. My advice is to use a bit with a 1⁄2-in. shank to help get a smooth cut.
You can check out the 39-in. TMP-1000 (shown here) and other size options on cmtutensili.com. The TMP-1000 sells for about $60 on Amazon.