Why Does a Small Job Cost so Much?
There are a bunch reasons why a small project is worth more than many think.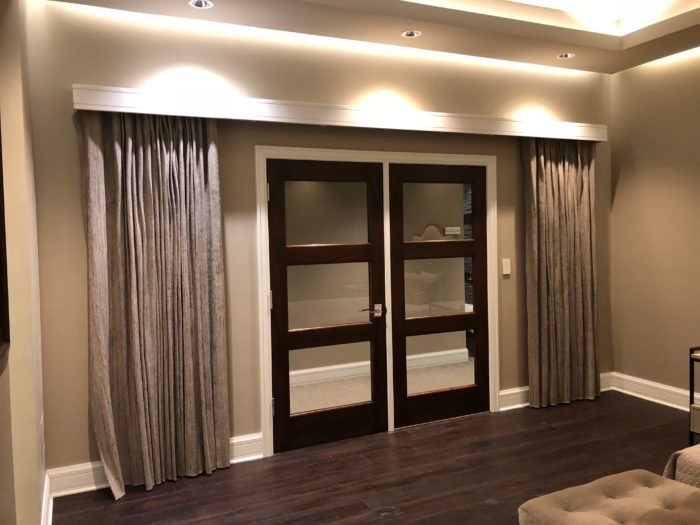 "What!!??"
That is the response I have heard many times when I give a price for what seems to someone who is inexperienced in what it takes to complete small projects.
To give some background, we installed three valances this weekend. Two 16' long to screen a shade unit and one to create a better look for drapery for a French door unit (above). Cost for this particular project was not disputed but I am using for reference to show what goes into this.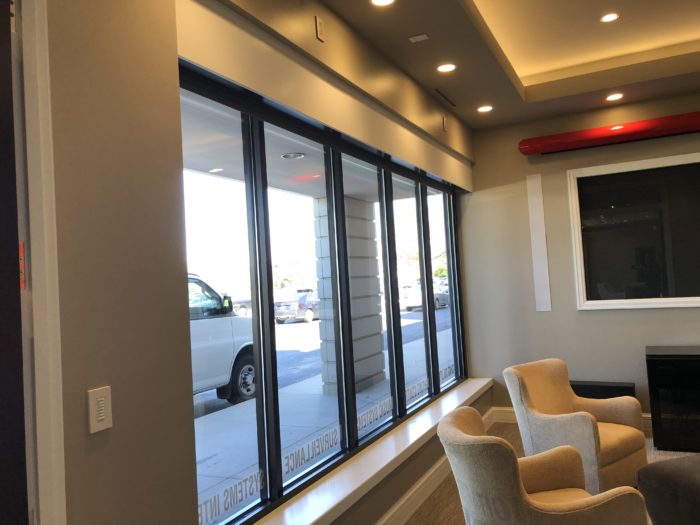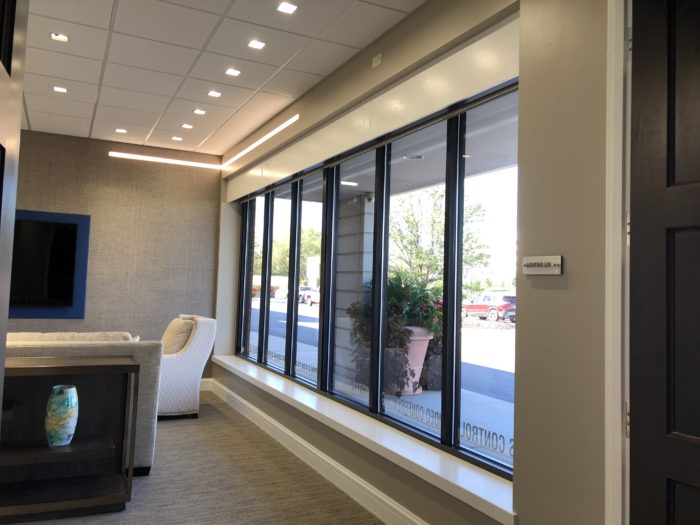 To begin, there is meeting of some sort. Planning, texting, emailing, sharing information and ideas of what they're looking for. Then there is the time it takes to work up cost for materials, finishing, and labor for all of it. Submission of a proposal and discussion of scope and confirmation. This is all just before the work can begin (also why I typically charge for working up a full proposal).
Moving on to planning and prep for the install. Thought, design, and engineering of everything takes place. This is to decide the method of install and how things should be assembled to achieve the desired look. Then there is purchasing materials and  fabricating, milling, assembly, and prep for finishing of all parts.  After that, hours of time for finishing. Priming, sanding, prime again, sand, finish coat, sand and finish coat again, done on both sides just in case parts are visible.
After all of this, there is coordinating install and the team. How, when, who, what's involved in this and will this be done in a public place where we should be worried about clients entering the building. Organizing all equipment and checking to be sure everything is in order for the install. A member of the team asked me what we needed to load up for this install. My answer, "everything".
Tools needed/used
miter saw capable of cutting 12" material
track saw
blankets
ladders
adhesives
fasteners and miscellaneous screws to properly install the materials and cleating
domino joiner
pocket screws
nailers
vacuum
filler and caulking
touch up paint
extensions cord
planer for scribing
All of this just for a three hour install??! Yes. Exactly. Small projects take the same amount of planning a large project takes. If the details are not confirmed prior then we end up taking the blame for not asking that question and assuming. So next time someone makes it look easy and seamless, compliment them as they have perfected something that likely took years for which they were developing a process and system.
Jason Mollak
Follow Jason on Instagram @jpmconstructioninc