Restoring the Abiah Taylor House
It took careful archaeological detective work to reproduce original details for this historic home in Pennsylvania's Brandywine Valley.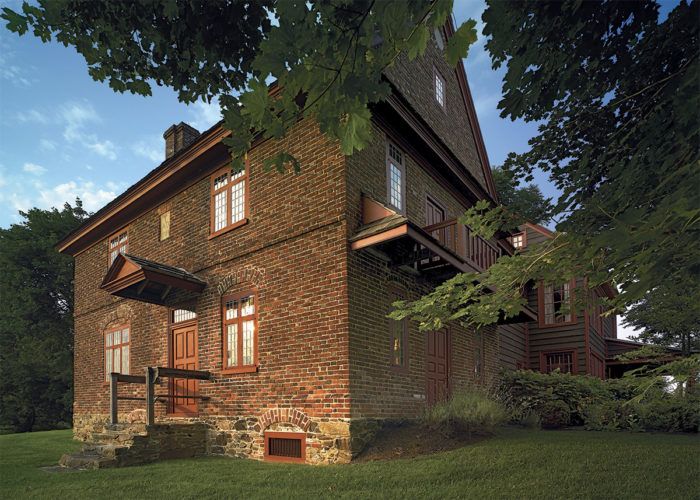 Built in 1724 on the east bank of the Brandywine River, the Abiah Taylor House was modified in several stages between 1780 and 1910. For John Milner Architects to restore it to its original state, "archaeological investigations" were required. For example, because the masonry openings remained intact when the original casement windows were removed during the 19th century, the architect found impressions of the original frames and pieces of original glass and lead muntins, which together were used to inform the design of the reconstructed windows. Similarly, interior and exterior paint colors were re-created based on microscopic paint analysis, and fragments of the original hand-sawn white-oak flooring on the first and second floors provided inspiration for the size and configuration of the new replacement flooring.
Other missing original features included exterior cornices, a pent roof (a small, single-slope roof above the first-floor windows), and paneled doors, plus sections of interior woodwork and flooring. These, too, were reconstructed based on architectural evidence, early photographs, and local precedent.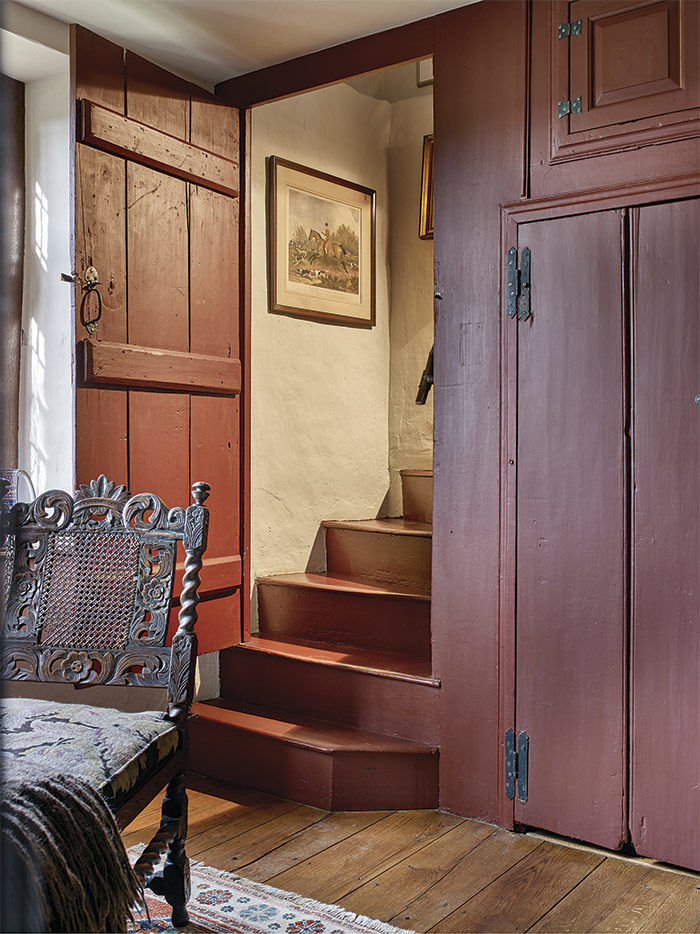 Housing the kitchen and master suite, the new addition has dark-stained clapboard siding rather than brick, so it doesn't compete with the original house. The new building touches the historic house in as narrow a profile as possible so as not to conceal the original form and materials.
More about historic homes: