Announcing the 2019 ProPaint Award Winners
Fine Homebuilding and Benjamin Moore recognize 3 professional painters for transforming homes with their expert finishing skills.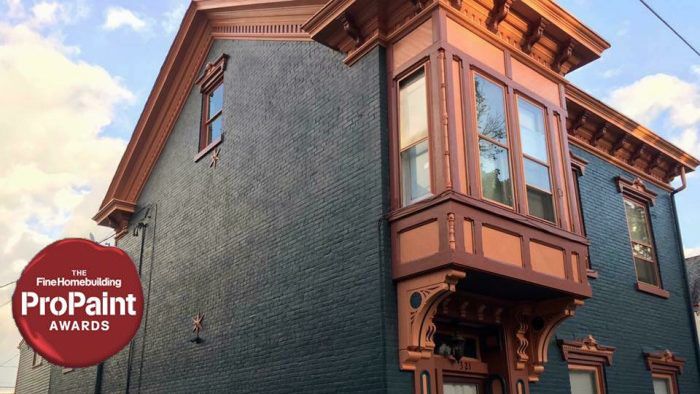 At Fine Homebuilding and Benjamin Moore we know that it takes a team of dedicated and talented craftspeople to create a beautiful house, but sometimes an exceptional individual deserves recognition as the person who made the home truly shine.
In our second annual Benjamin Moore/Fine Homebuilding ProPaint awards, we're acknowledging three professional painters who exemplify craftsmanship in their trade and have presented them with awards in the following categories:
The Master Painter Award— to the dedicated painter who not only has the skill to excel within the most demanding jobs, but executes his work with considerable precision and job-site management.
Best Historic Preservation Award— to the painting contractor who most successfully executed the painting and finish of a home with local, regional, or national historic significance.
Best Transformation Award— to the painting contractor who reimagined an existing space to elevate its character, quality, and beauty.
Thanks to Benjamin Moore, each of these painters will receive a generous prize package redeemable for Benjamin Moore paints, equipment, and supplies. Please join us in congratulating these three  professionals as we celebrate their hard work and dedication to their craft.
---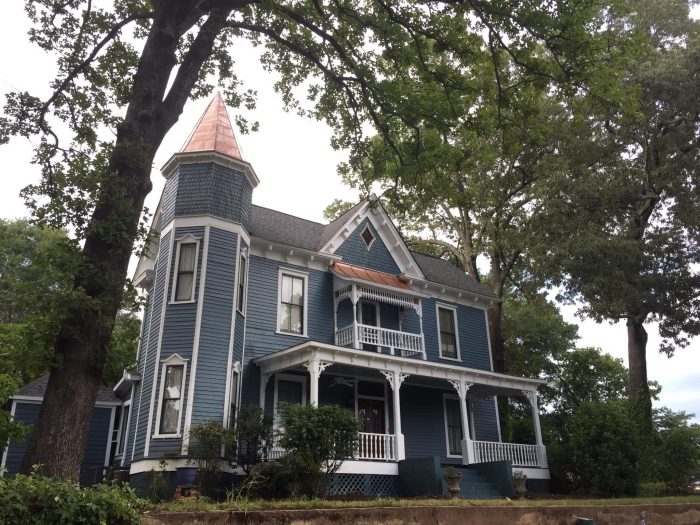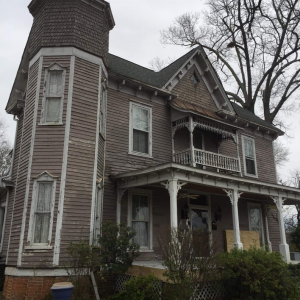 Best Transformation Winner: Duane Slate
When we let him know about his award, Duane had this to say:
"I started this full time in 2012 but have painted as a side job since I was a teen.  I was a professional musician in church work for over 20 years but after leaving that I decided to help people in another way–by providing quality work that they could be proud of for years.
I truly felt this project was a quality restoration and that the customer wanted excellence throughout. I would really like for my company, Slate Transformations, to do more historical restorations and I felt this might be a way to turn our focus in that direction.
Being the cheapest or the fastest doesn't pay dividends. I always bond with my customers. I treat them as family- because I want them to call me back. Our motto at Slate Transformations is that we want to be 'The only call our customers need to make.'
We have found that Benjamin Moore makes some of the best paint on the market today. They have created specialized formulas for specific situations that other manufacturers ignore. The Exterior Aura when combined with Fresh Start Primer gives an amazing durable finish. Historic projects demand such a product to be done right."
See more of Duane's work at facebook.com/slatetransformations
---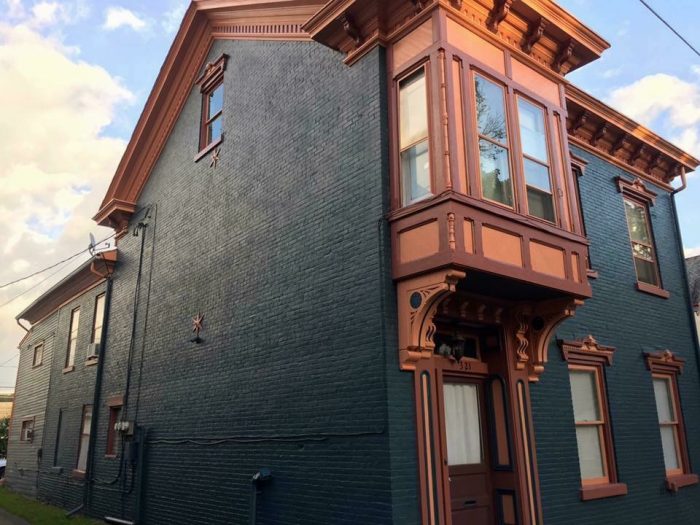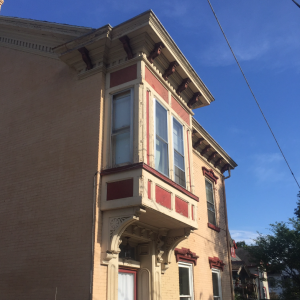 Best Historic Preservation Winner: Joseph Suddath
When we let him know about his award, Joseph had this to say:
"I worked at Finks Paint Store in Williamsport, PA for 7.5 years then took over my dad's painting company and made it my own from there. Most of the work I do is Residential–primarily restorations of Victorian homes.
I couldn't have done this project without the help of my previous foreman Thomas Noviello. And I have to say thank you to Fink's Paint Store.
I like to think that I leave a piece of myself on every project I complete. I wanted to share this creation and beautiful color scheme with the world. In order to do the best work, 90% prep work and 10% painting is my motto. It's real simple, don't cut corners and be thorough. Triple check your work and use the best paint!
We mostly use Benjamin Moore Regal Select on my projects because it doesn't sag, it dries evenly, and a little bit can go a long way in most instances."
See more of Joseph's work at facebook.com/joesuddathpainting
---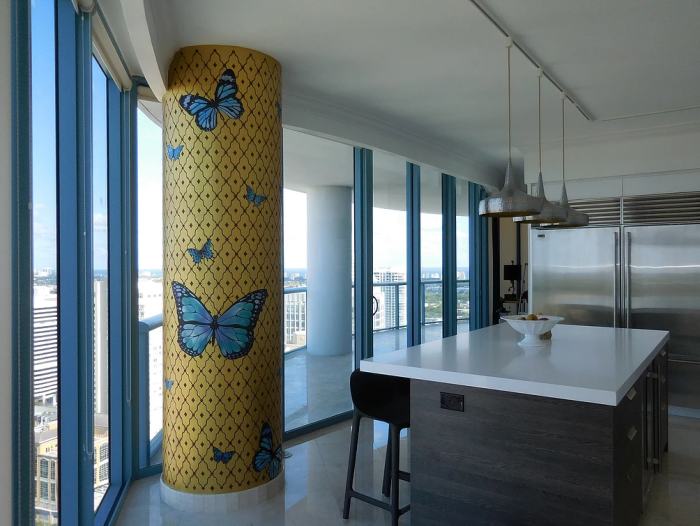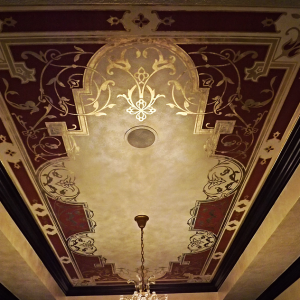 Master Painter: Ricardo Ortega
When we let him know about his award, Ricardo had this to say:
"A local paint-store manager, Erica Lopez from Spectrum Paint Center, informed me of the contest and the biggest motivator was to celebrate the work my company accomplishes. We create a lot of beautiful art on interior walls and I wanted to show what can be achieved.
The Chameleons Palette, Inc. has been operating for 15 years. I founded the company when my mural work and artistic finishes design started to bloom and more homeowners wanted custom designs. Although we do interior painting as part of one of our services, The Chameleons Palette is best known for our custom painting work.
A favorite project we did was a pediatric dentist office in Orlando, FL. The client wanted a Dr.Seuss inspired mural through the office but with original characters scenery. It was a creative challenging experience because we had to use various vibrant colors to create landscapes as well as invent our own caricatures. As a result the mural came out beautiful and we were able to expand creatively.
Our main line of work is on new construction, residential and commercial mostly partnering with interior designers to sort through variety of faux finish and artistic plaster application techniques. As an artist base company, naturally we offer murals as one of our most creative services including corporate logos, graffiti, children's theme rooms, stenciling etc.. We can practically do anything imaginable with paint.
Our go to paint is typically Benjamin Moore Regal paint for walls and Advanced waterborne alkyd for trim work. The Regal matte finish always gives us a flawless end result with a very low sheen. Advance satin leaves a soft glow on the wood work.  I specially rely on the regal matte  as a base coat for all our wood grain Faux finishes."
You can see more work by Ricardo and The Chameleons Palette at www.arttcp.com
And on their Facebook page: https://www.facebook.com/thechameleonspalette