Pretty Good House 2.0: Practical Low Carbon
High-performance-home designer Michael Maines presents a collection of easy-to-implement construction details for building more environmentally friendly houses.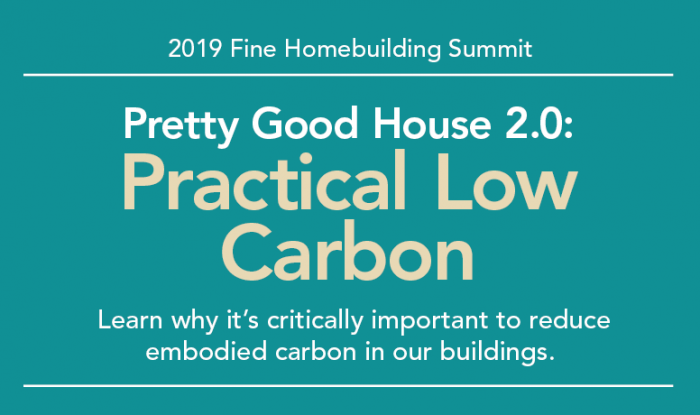 Building on the basics of the now popular "Pretty Good House" movement, Michael Maines will make a case for what's next: a focus on low carbon. Attendees will learn why it's critically important to reduce the embodied carbon, as well as the operating carbon, in our buildings, and discuss a range of realistic ways to do so. The majority of this session will focus on construction details and materials that are practical and effective.
Browse or download a PDF of the seminar slideshow below