Structure Dictates Design
New framing added to reinforce an aging structure inspired a creative use of space in the remodel of this 1950s home.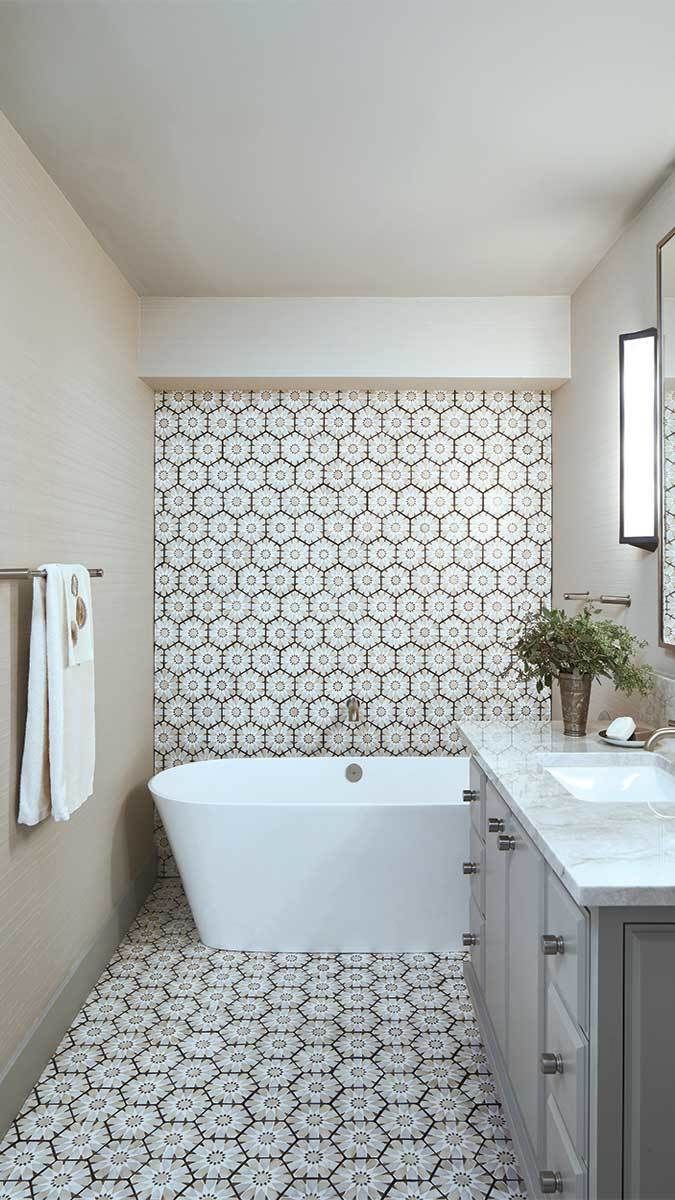 The poor condition of this 1950s home called for a total remodel. Existing joists were compromised throughout the house, but particularly in the master bedroom, master bath, and guest bath. Reinforcing the structure reduced the size of these rooms, which meant the design plan needed to be adjusted. One of the walls in the guest bath required the support of double framing, which changed the thickness of the wall from 41⁄2 in. to 8 in. This meant that the spec'd tub needed to be scrapped for a smaller one. Because access to this bathroom was through an awkward series of hallways, the team decided to disconnect it from the office and media room it had been serving. Conveniently, one of those hallways shared a wall with the master bath, so the team knocked the wall down and used some of that new room to expand the master bath. The second hallway was small and existed primarily to hide an HVAC closet—they converted both the closet and the hall to add space to the guest bath, which is where the new tub sits today.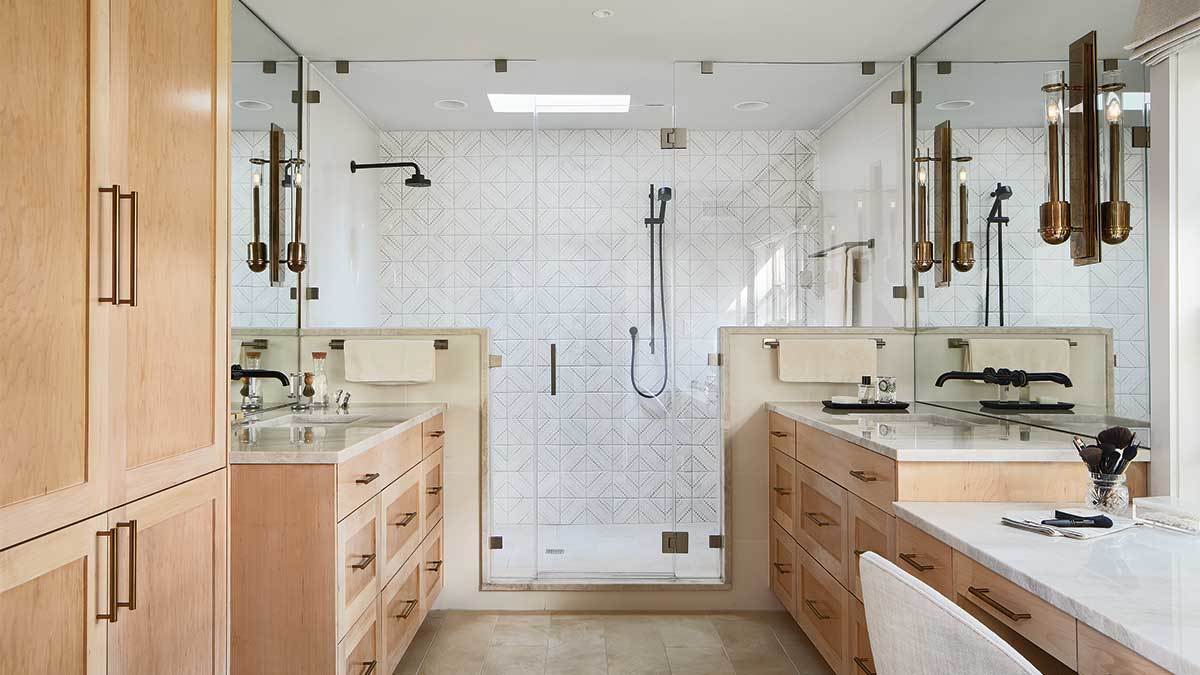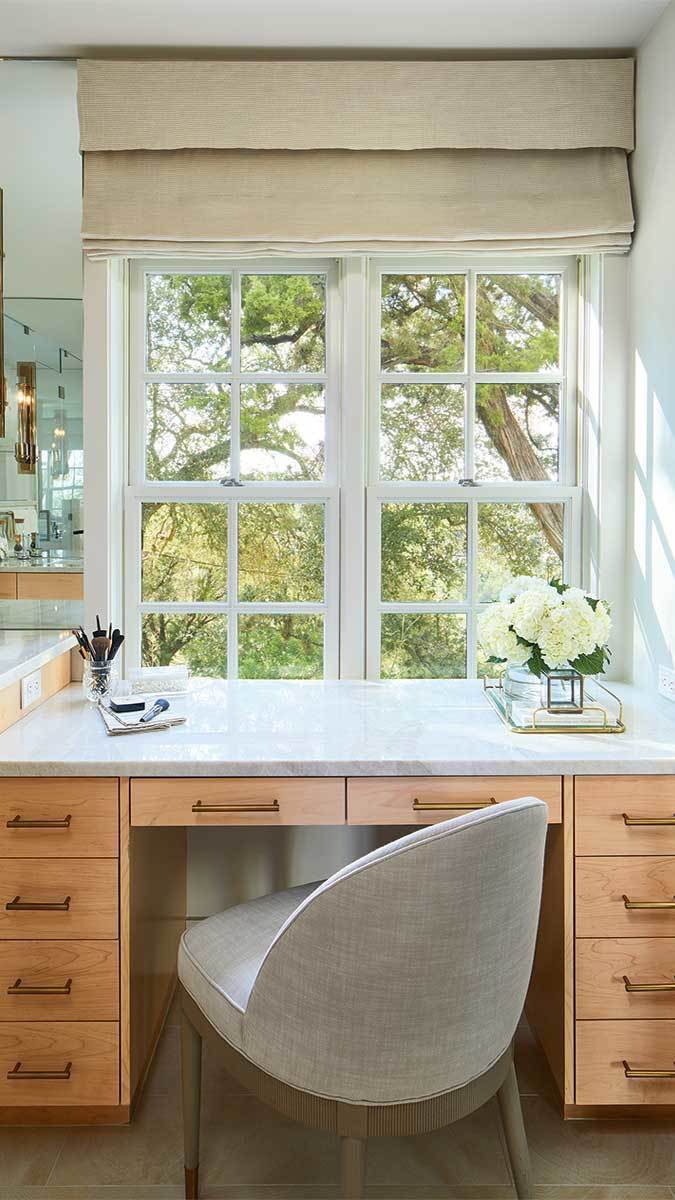 Designer/builder CG&S Design-Build, cgsdb.com
Location Austin, Texas
Photos Andrea Calo, courtesy of CG&S Design-Build
From Fine Homebuilding #287