Masonry Walls with Modern Style
These breeze blocks by Villa Lagoon Tile are perfect for creating contemporary privacy screens and accent walls that let in plenty of air and light.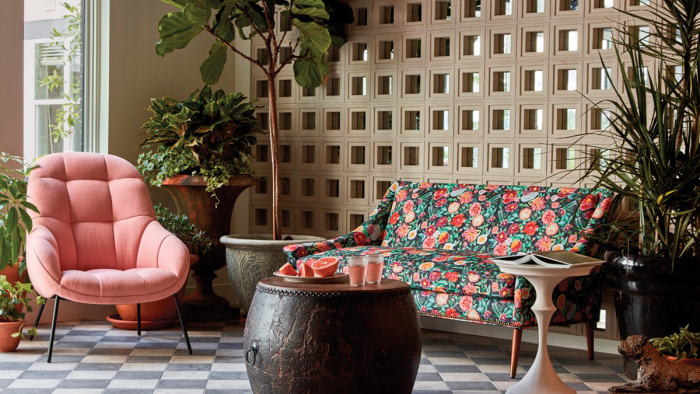 Like many modern design elements from the mid-20th century, breeze blocks have seen a resurgence in popularity. These perforated, decorative masonry blocks are ideal for creating privacy screens, garden fences, and accent walls that let in light and cool breezes while tastefully obscuring the view beyond.
Villa Lagoon Tile has added a new level of refinement to breeze blocks by casting their versions with the same processes and materials used in their handmade encaustic cement tiles. This results in a much smoother, sharper, and stronger block than is possible with the traditional poured-concrete method. And with eight colors and more than 20 bold patterns ranging from angular geometric shapes to subtle curves to whimsical bubbles, you should have no trouble finding a block that fits your style. Plus, many of Villa Lagoon's breeze block patterns have complementary tile patterns, allowing you to pair both products for a sophisticated and harmonious design.
All Villa Lagoon Tile breeze blocks are the same size (7 1/2 in. square by 2 1/2 in. thick), which means you can mix and match patterns for a more elaborate aesthetic, but a simple repeating grid using a single pattern is all you need to build a wall with a classic midcentury look. The blocks are reasonably priced architectural elements at $10 each, which includes freight shipping in the lower 48 states.
—Rob Wotzak, digital brand manager
This article appears in Fine Homebuilding issue #289 titled "Contemporar-airy Block Wall"