Finishing Touches for a Porcelain-Slab Shower
Learn how to install large-format tile over a linear drain and finish the grout in a shower.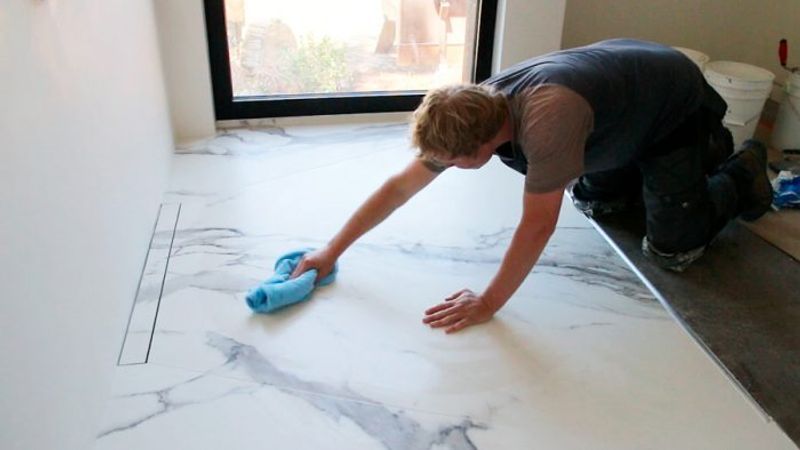 In this episode of Job-Site Diaries, remodeler Josh Oduin is back in Southeast Portland finishing up a large format tile installation. Last time we were there, Josh tiled over the dry-pack mortar shower pan. In this chapter Josh talks about the cool Tadelakt (Moroccan waterproof plaster with wax finish) that went on the walls, and then grouts the shower pan tile, and puts in color-matched silicone caulk around the perimeter.
Previous:
Installing Large-Format Tile
Next:
Keep Heavy Tile on the Ceiling